Pandemic/Changes in our services: in the operation of the Cafeterias and of some Ticket Offices (see Plan your visit). | Park of Pena: Lakes entrance temporarily closed. | Access to Monserrate: recommended via Colares, due to road interventions.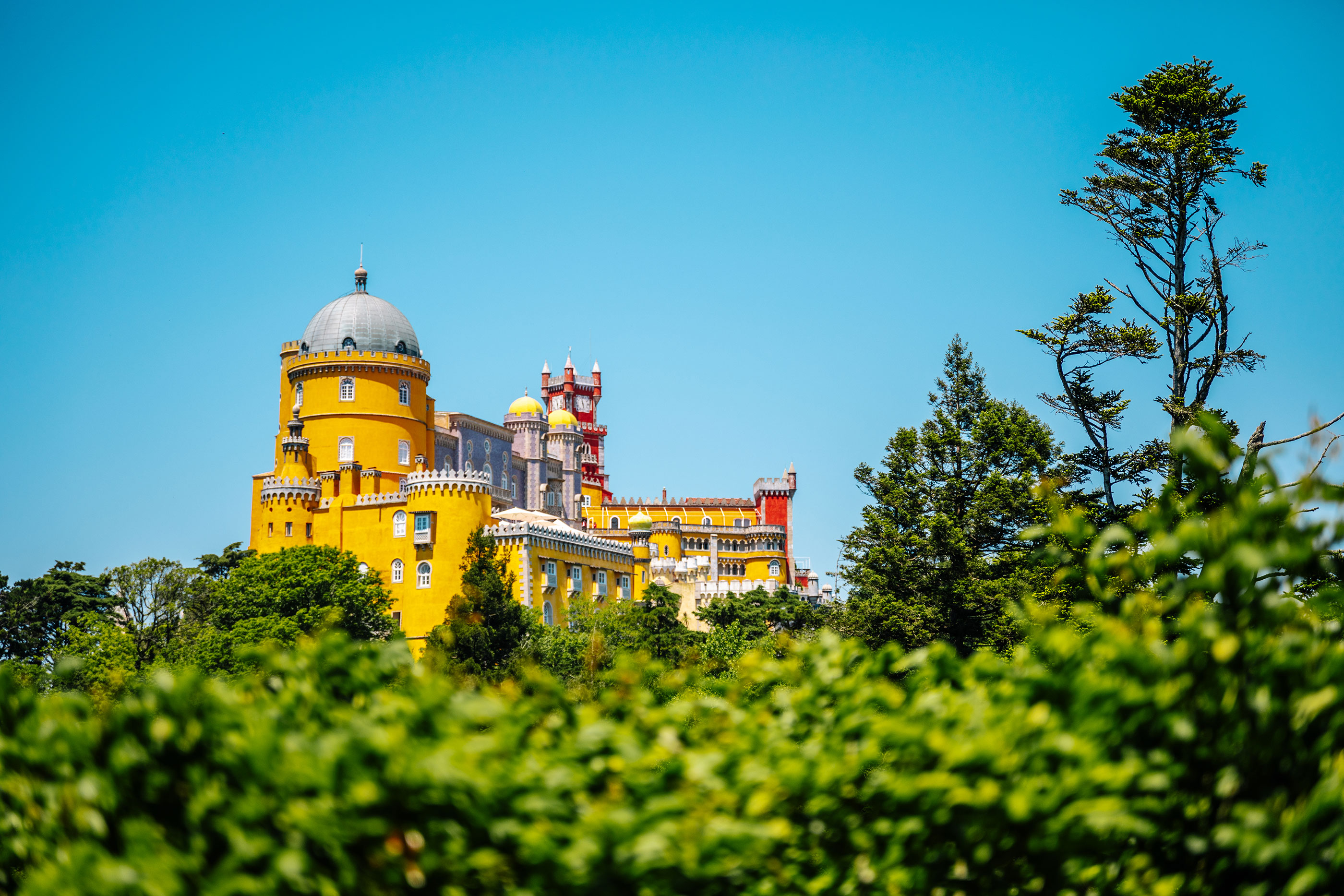 Valley of Lakes and Little Birds Fountain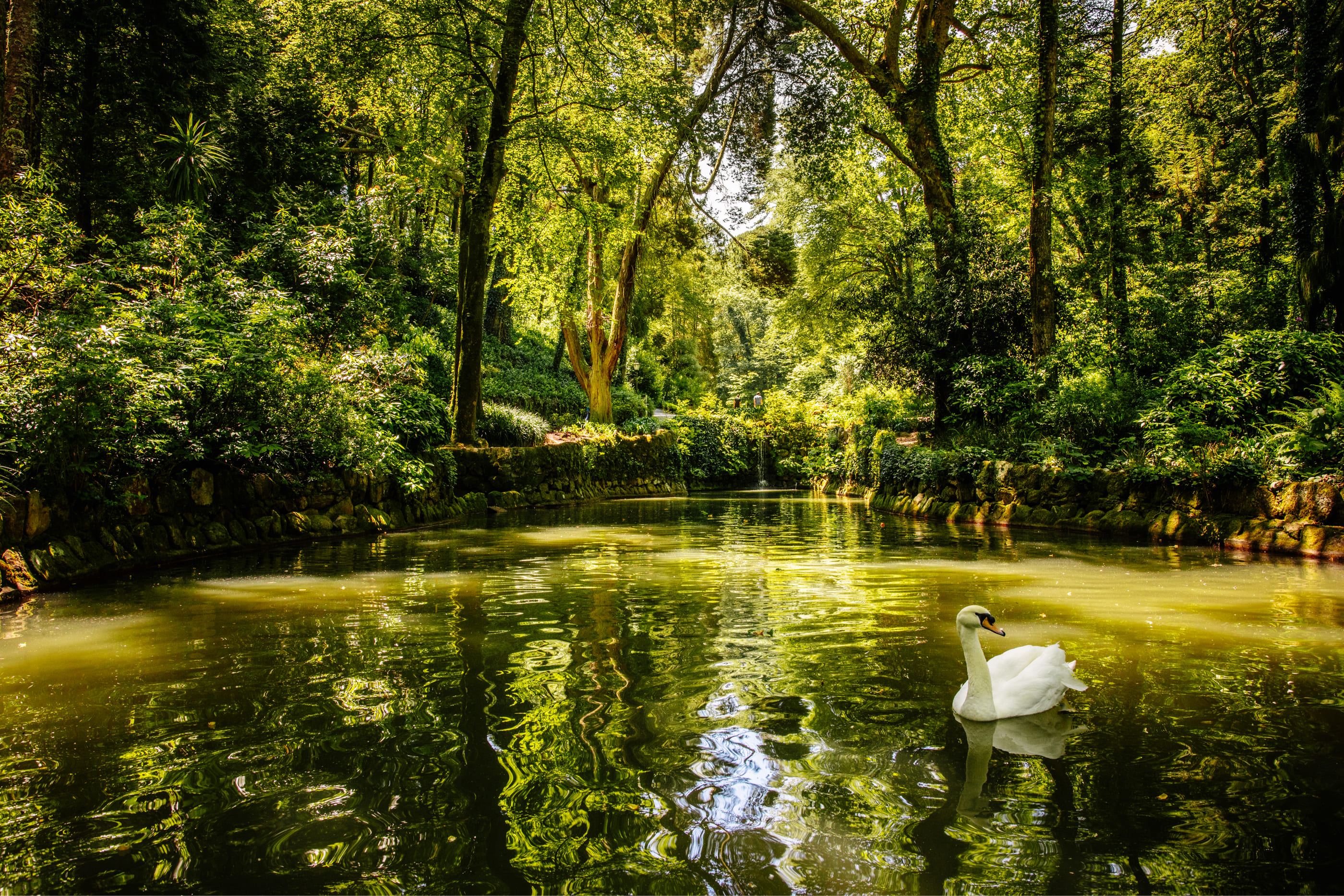 The Palace of Pena was designed as a fantasy castle in imitation of the medieval castles that always contains a path around their parapet that would span the entire construction and enable the surroundings to be watched over.
The Palace of Pena Sentry Walk did not hold any military purpose, with its true function, as with the entirety of the palace, being leisure. From here, there are views out over the Moorish Castle, the Regaleira Estate and the Palace of Seteais, the beaches of Sintra and Ericeira and, to the north, the Convent of Mafra. On very clear days, these views can even extend to the Berlengas Islands.