Pandemic/Changes in our services: in the operation of the Cafeterias and of some Ticket Offices (see Plan your visit). | Park of Pena: Lakes entrance temporarily closed. | Access to Monserrate: recommended via Colares, due to road interventions.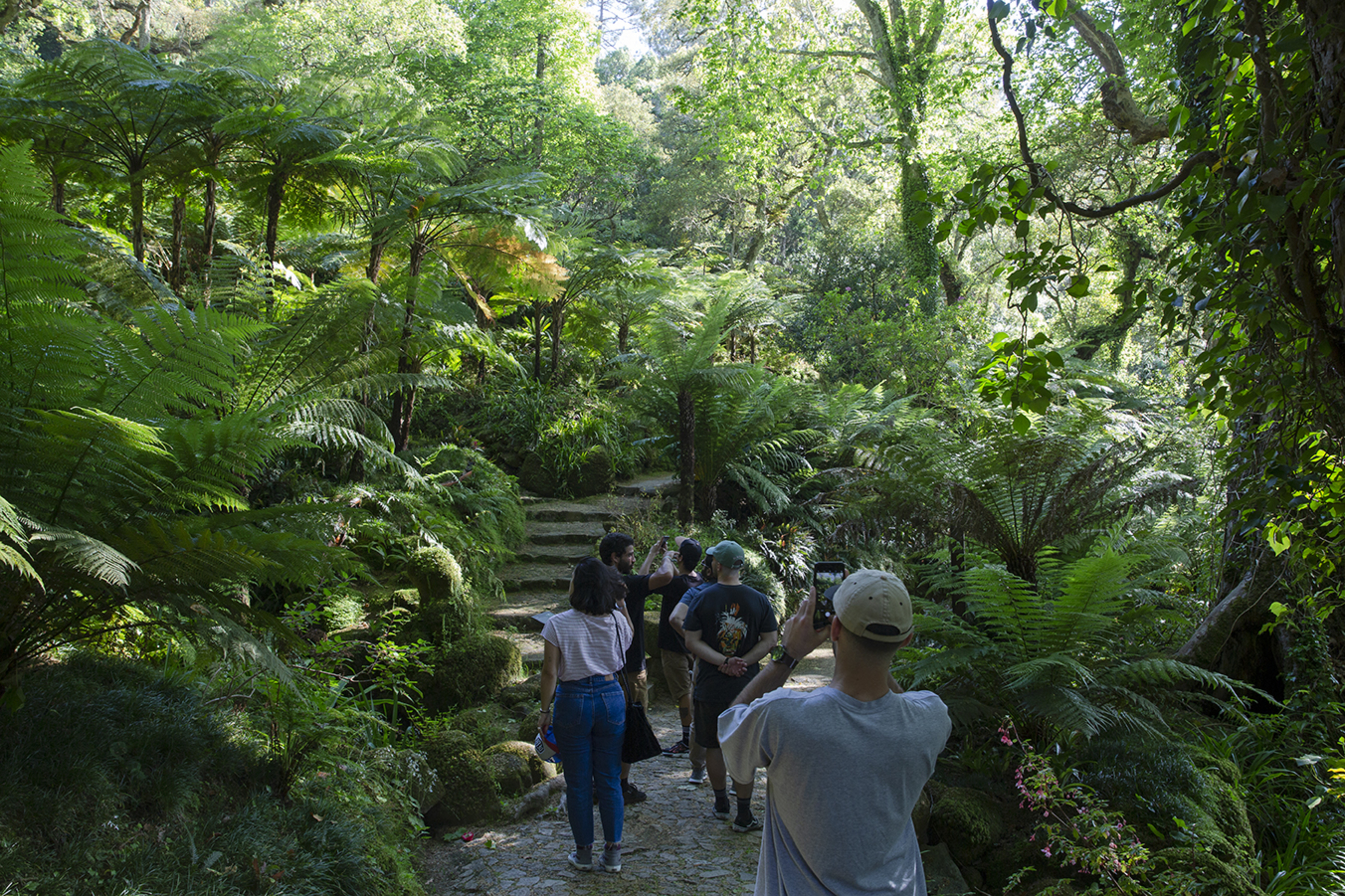 Plan ahead and comfortably your tour by using the ticket purchasing platform exclusive for tourism professionals provided by Parques de Sintra.
This platform frees up the ticket buying process for our partners and ensuring each may autonomously supervise the respective operations controlling money transfers, purchases and the distribution of tickets and invoices.
USEFUL INFORMATION
- Any current account, accessed and managed autonomously by its respective holder, may receive funds via bank transfers or credit card payments;
- Tickets may be purchased following the validation of this credit;
- The tickets may be acquired in keeping with the needs of the operator (in large quantities or group by group);
- Quarterly and annually, the current account is accredited with the bulk buy discount in keeping with the volume of tickets bought;
- Tickets may be sent to the email address selected by the agency/partner;
- The tickets need presenting at the entrance to the parks and monuments either on paper or digitally;
- The invoices detailing the current account movements are generated and issued by the user on the platform itself;
- This also generates reports enabling the management and supervision of the distribution and status of already acquired tickets.
Hiring of venues
Choose your favourite venue
Tourism Professionals
Check other information