Pandemic/Changes in our services: in the operation of the Cafeterias and of some Ticket Offices (see Plan your visit). | Park of Pena: Lakes entrance temporarily closed. | Access to Monserrate: recommended via Colares, due to road interventions.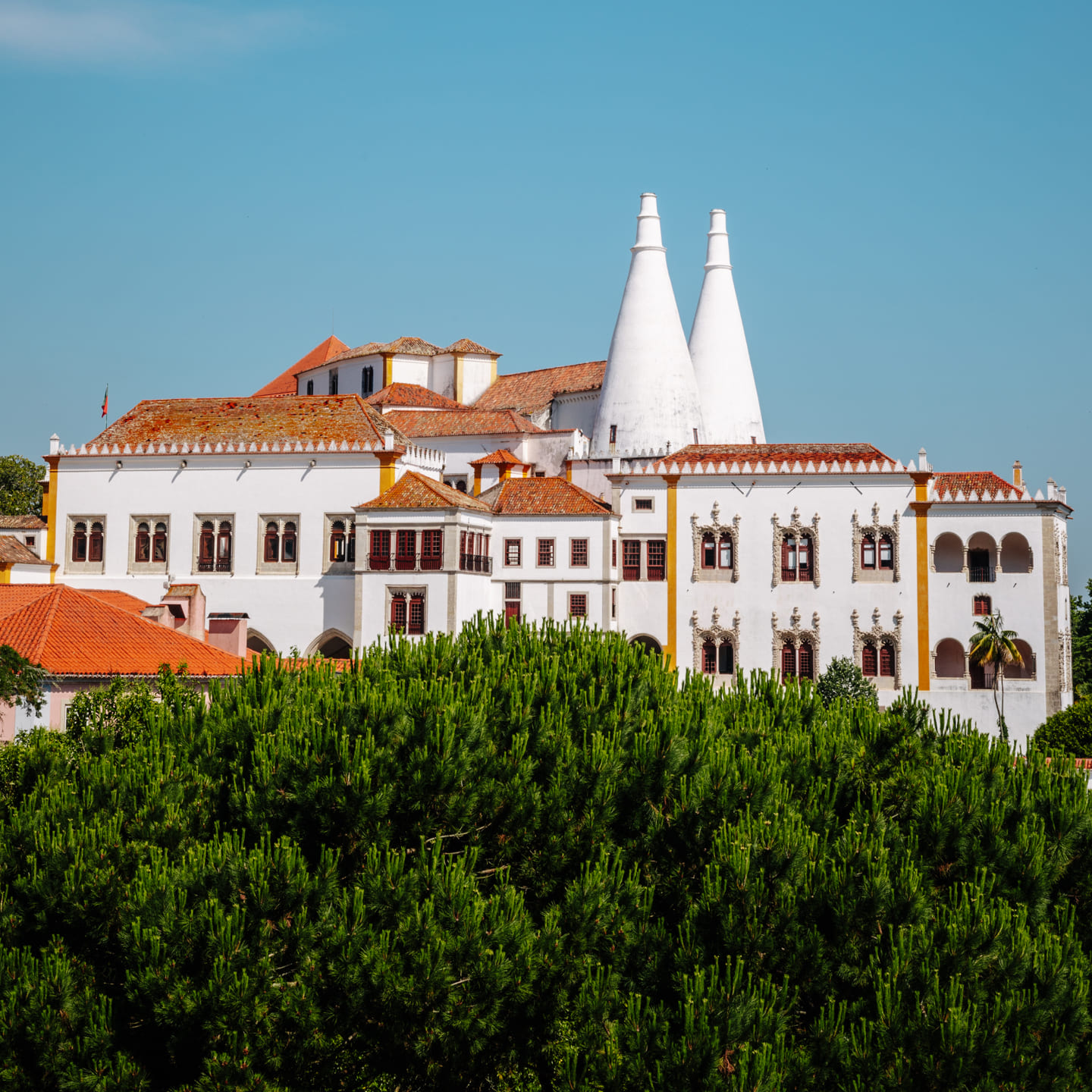 Travel through a thousand years of history in the oldest palace in Portugal
Located in the centre of Sintra, defining its landscape with the unmistakeable silhouette formed by its two conical chimneys crowning the royal kitchen, there stands the only palace that spans the entire history of Portugal.
The current Palace of Sintra emerges out of many royal palaces. This is a set of buildings that were constructed, added and adapted over the course of many centuries with the actual date of the founding of the country's oldest palace a question that still remains to be resolved. In all likelihood, the first building was constructed in around the 10th or 11th century when Sintra was under Moorish rule. At the end of the Middle Ages, the Palace of Sintra was at the heart of a large territory under the care of the Queens of Portugal while also one of the preferred destinations for Portuguese monarchs. The abundance of hunting in the region, the freshness of the climate during the summer months and the need to take refuge during periods of plague in the capital all contributed to turning the Palace of Sintra into a regular destination. A guardian of memories and witnessing some of the most defining episodes in the history of Portugal, the Palace of Sintra provides its visitors with the opportunity to take a tour through time and set out in search of other lives so very different to our own.
Read the Full History
PALACE
LAST TICKET AND LAST ADMISSION 18H00
GARDENS
LAST ADMISSION 18H00
PALACE
Ticket for adults (18 – 64 years)
Ticket for youths (6 – 17 years)
Ticket for seniors (over 65 years)
Family ticket (2 adults + 2 youths)
GARDEN