15 to 30 January: temporary closure under the current State of Emergency
Cafeterias and Restaurants
In Parques de Sintra Cafeterias you can find a selection of hot dishes, salads, sandwiches, pastries and regional sweets, as well as hot drinks, refreshments, wines and beer. 
We meet specific dietary needs. Please inform our staff on site if you have any food restrictions. 
By purchasing items at Parques de Sintra Cafeterias you are contributing to the safeguarding and enhancement of the Cultural Landscape of Sintra, a World Heritage Site. 
The Parques de Sintra Cafeterias are open daily, except on December 25th and January 1st.
CASTLE CAFETERIA
Located inside the castle walls, this cafeteria with a pleasant terrace offers the possibility to extend your stay in this monument. 
GUARD HOUSE
The former Moorish Castle Guard House was adapted into a cafeteria. With a roof terrace where an outdoor seating space is installed, it provides pleasant moments of relaxation, overlooking the mountains. This equipment is temporarily closed.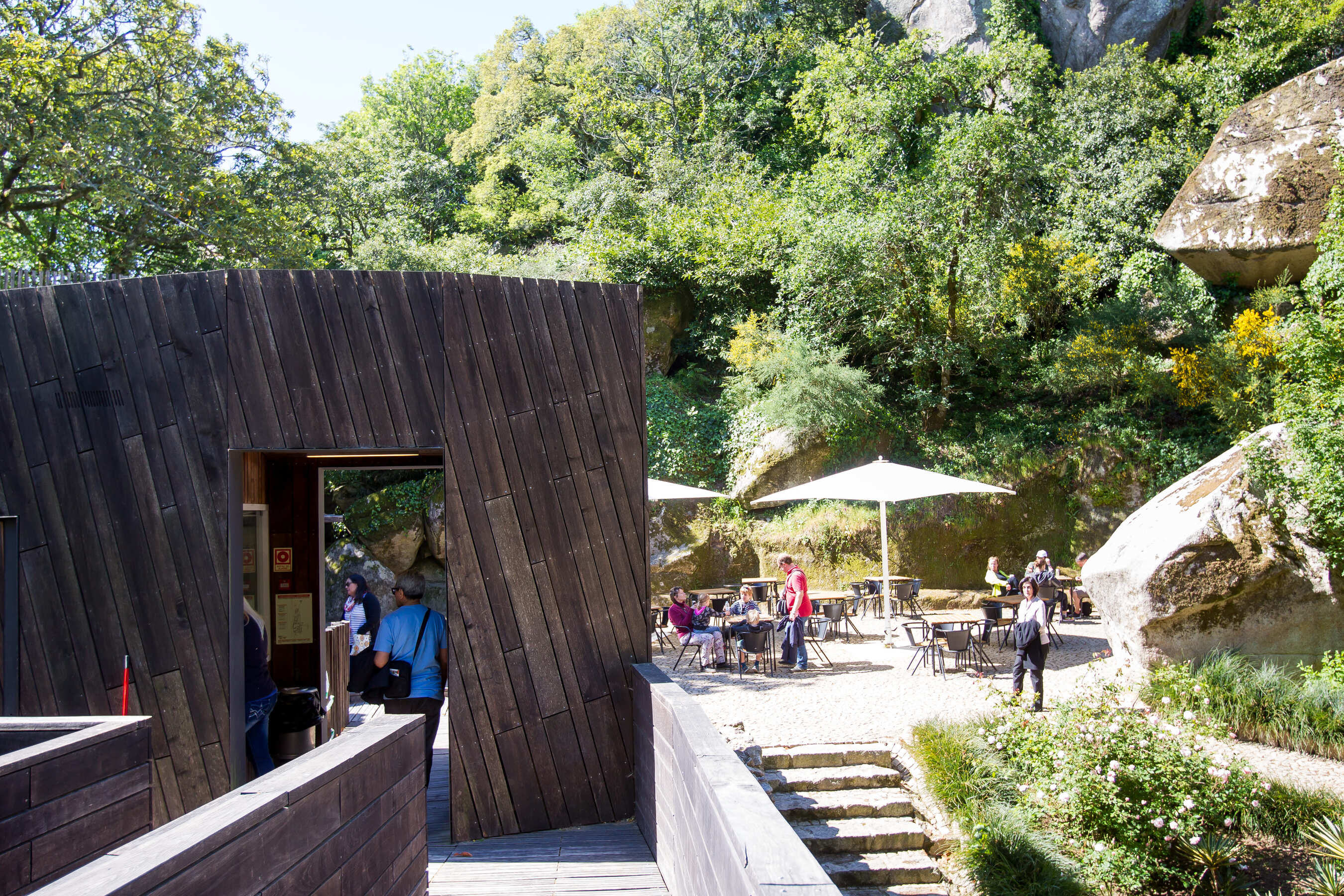 National Palace of Sintra
LION PATIO CAFETERIA
Located in one of the interior courtyards of the National Palace of Sintra and featuring a water mirror and running water, in the Moorish style, the Lion Patio cafeteria offers a pleasant interior space and a terrace, which allows you to extend your stay in this monument. It is accessible from the outside through the gardens, which are free to access.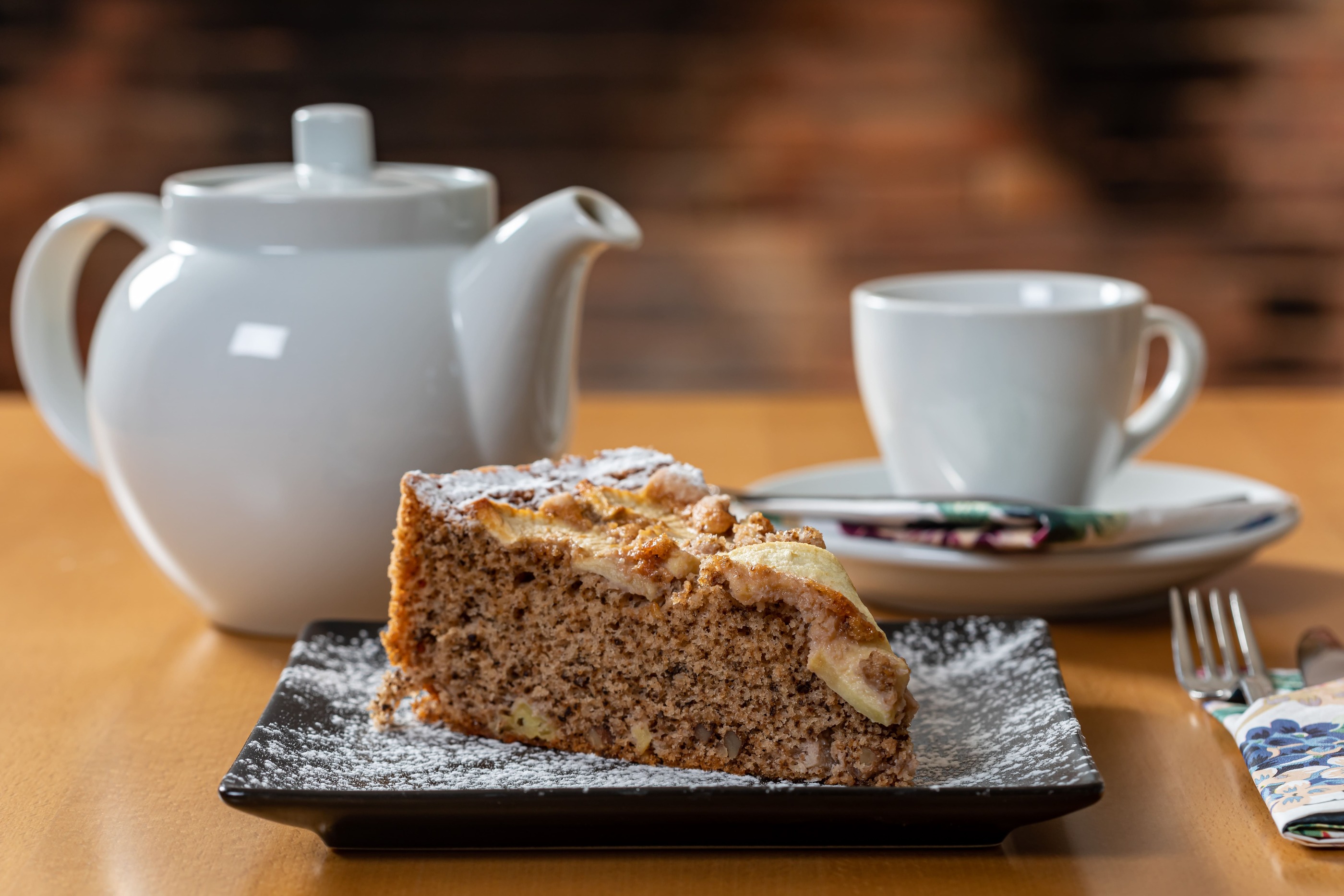 Park e National Palace of Pena
PALACE RESTAURANT
Restaurant temporarily closed due to maintenance intervention
from 2 December at 4 pm to 4 December.
Located on the upper floor of the neo-Indian building that originally housed the palace stables, the Palace Restaurant is located in the Room of Arches. From its windows there is a superb view of the park and palace. 
GARDEN CAFETERIA
With a pleasant terrace overlooking the Garden of Queen Amelia, this cafeteria is located next to the main entrance of Parque da Pena.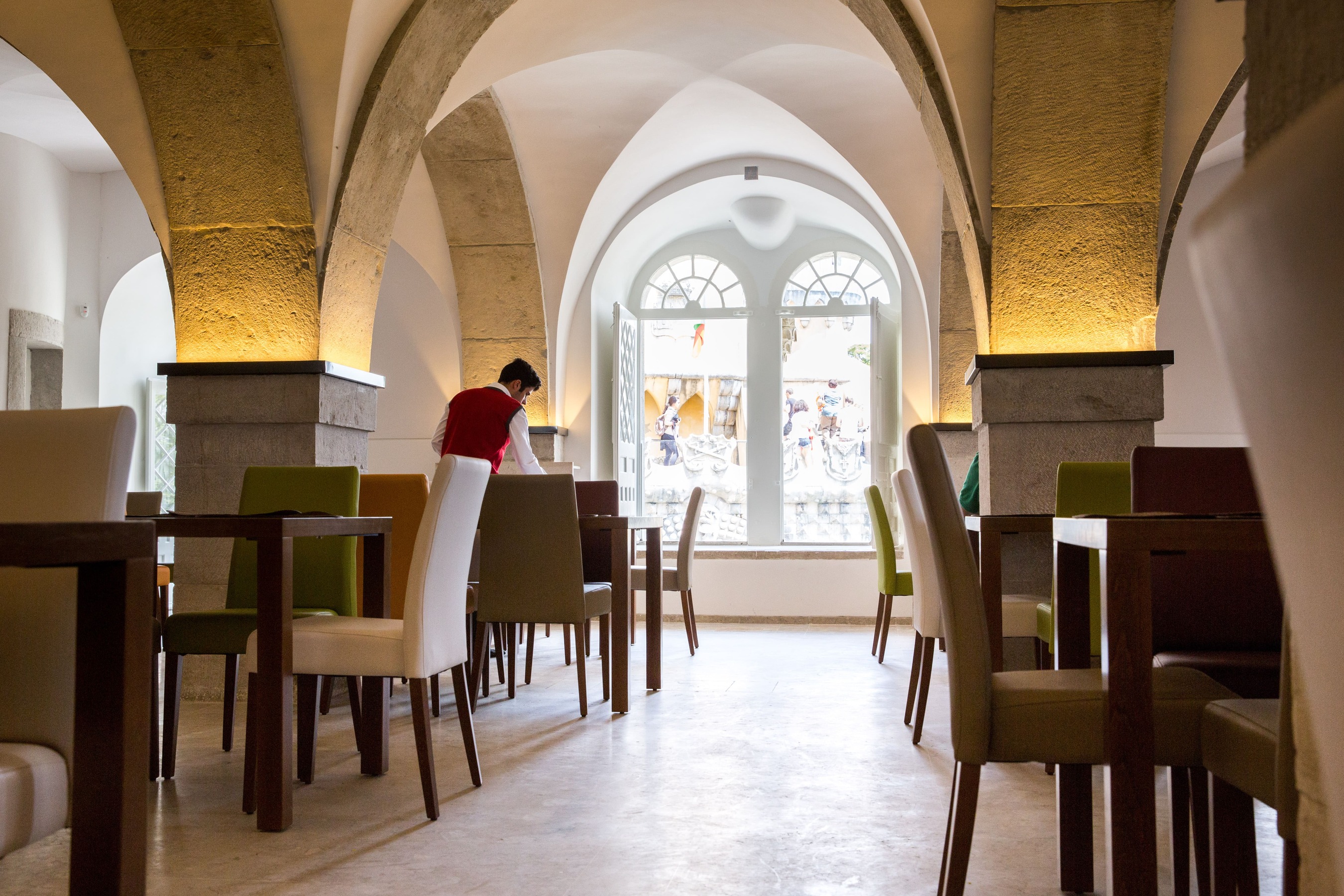 National Palace and Gardens of Queluz
ROBILLION PAVILLION CAFETERIA
With free access from the exterior, the cafeteria in the Robillion Pavillion offers cafeteria and restaurant services. Its outdoor seating area, located on the terrace of the Robillion Pavilion, offers serene views of the gardens, overlooking the Canal dos Azulejos.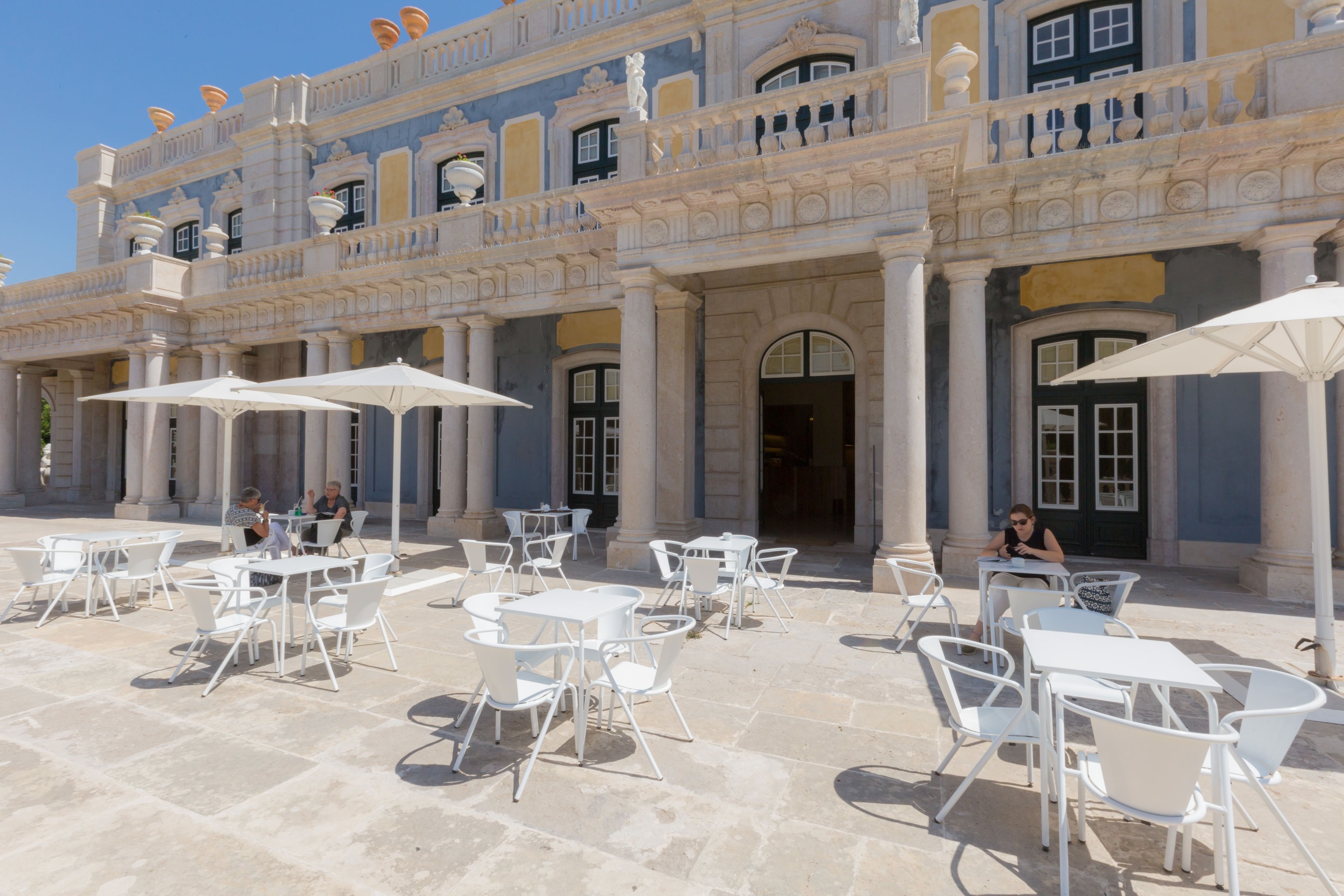 Palace and Gardens of Monserrate
MONSERRATE'S TEA HOUSE
This pleasant Tea House in the heart of the Park of Monserrate, installed in the old stables building, offers cafeteria and restaurant services.