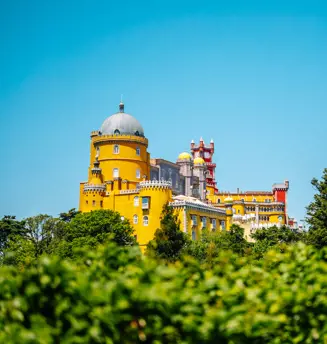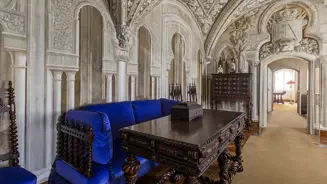 This room displays the only mural painting with figuration in all of the palace. Alluding to Islamic architecture (Andalusia), this was commissioned by Ferdinand II from the master Paolo Pizzi in 1854.
The perspective creates the illusion of a broader space than the physical limitations of the room. On the cartouches above the windows, there are views of the palace itself which, at that time, was still under construction. The set of classical Portuguese furniture has been in this same place ever since the palace was finished.
The original decoration of this room and the environment idealized by King Ferdinand II in the 19th century were recently recovered.