Pandemic/Changes in our services: in the operation of some Cafeterias and Ticket Offices (see Plan your visit). | Park of Pena: Lakes entrance temporarily closed (only available for exit)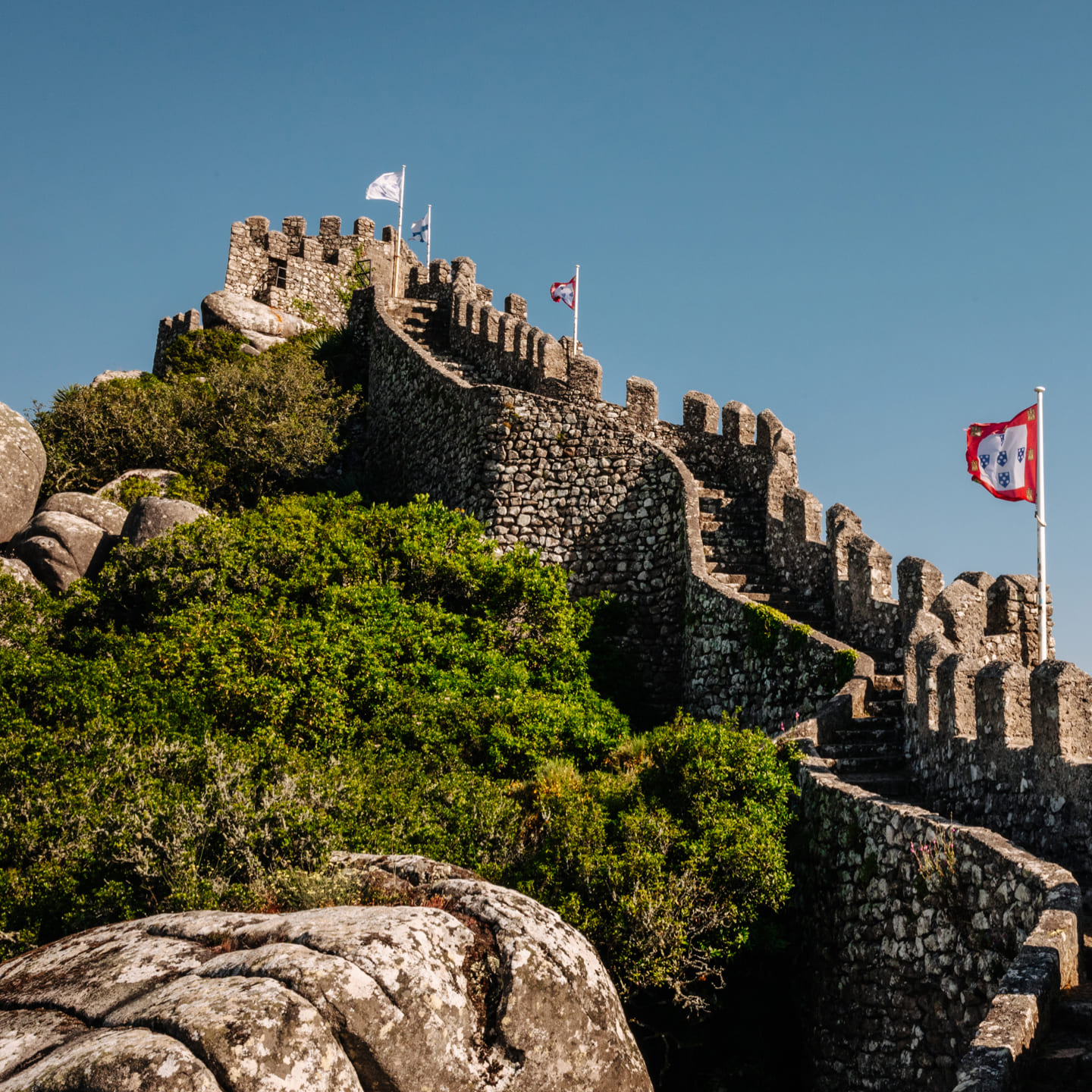 An eternal legacy.
Isolated on its lofty perch, one of the peaks in the Sintra Hills, the Moorish Castle is a fortification founded in the 10th century during the period the Moors occupied the Iberian Peninsula.
Its famous walls snake across the hills with their granite blocks interlinking boulders and cliffs.
Its parapet walk provides stunningly unique views out over the town, the Palace of Pena and, further in the distance, the greens of these hills contrast with the blues of the Atlantic Ocean.
Read the full History
CASTLE
LAST TICKET AND LAST ADMISSION 18H00
CASTLE
Ticket for adults (18 – 64 years)
Ticket for youths (6 – 17 years)
Ticket for seniors (over 65 years)
Family ticket (2 adults + 2 youths)