Pandemic/Changes in our services: in the operation of the Cafeterias and of some Ticket Offices (see Plan your visit). | Park of Pena: Lakes entrance temporarily closed.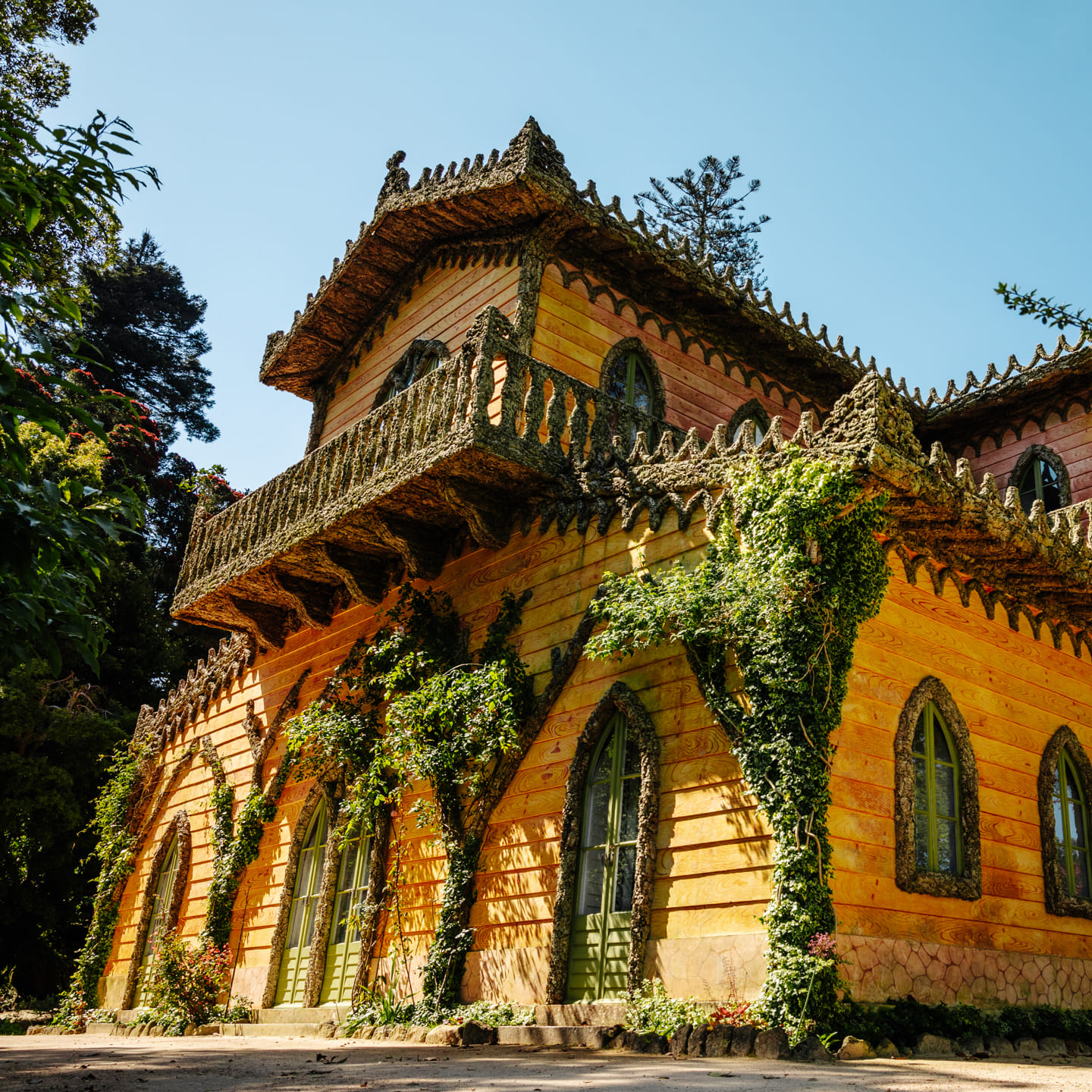 A haven for the arts.
Elise Friederike Hensler, a fervent admirer of the arts and letters, was an opera singer who won the heart of Ferdinand II after he lost his first wife, Queen Maria II.
Hensler, who was later honoured with the title of the Countess of Edla, built together with Ferdinand an alpine style chalet in the western reaches of the Park of Pena to serve as a place of leisure and a romantic refuge for the couple. This is surrounded by a garden dotted with nooks and charming features for discovery by visitors.
Read the Full History
PARQUE
LAST ADMISSION IN THE PARK OF PENA 18H00
CHALET
LAST ADMISSION 17H30
PARK AND CHALET
Included in the ticket to visit the Park and National Palace of Pena.
ITINERARIES
Explore our
Suggestions