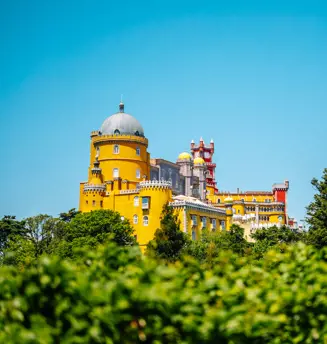 Dressing Room of Queen Amelia and the Tea Room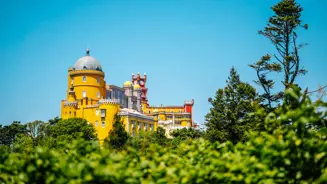 In the dressing room or toilette of Queen Amelia, there still remains the commode-dresser as well as the large wardrobe and the mirror with 12 drawers, which were in place here at the time of her residence. The decoration, in painted plaster, simulates various types of wood and follows a trend prevailing in the second half of the 19th century in which art sought to imitate the natural world.
The following room, the Tea Room, provided continuity to the private chambers of Amelia, and was correspondingly the room where the queen enjoyed her tea. Located between her private chambers and her office, she would receive personal visits there from her closest confidants.