Pandemic/Changes in our services: in the operation of some Cafeterias and Ticket Offices (see Plan your visit). | Park of Pena: Lakes entrance temporarily closed (only available for exit)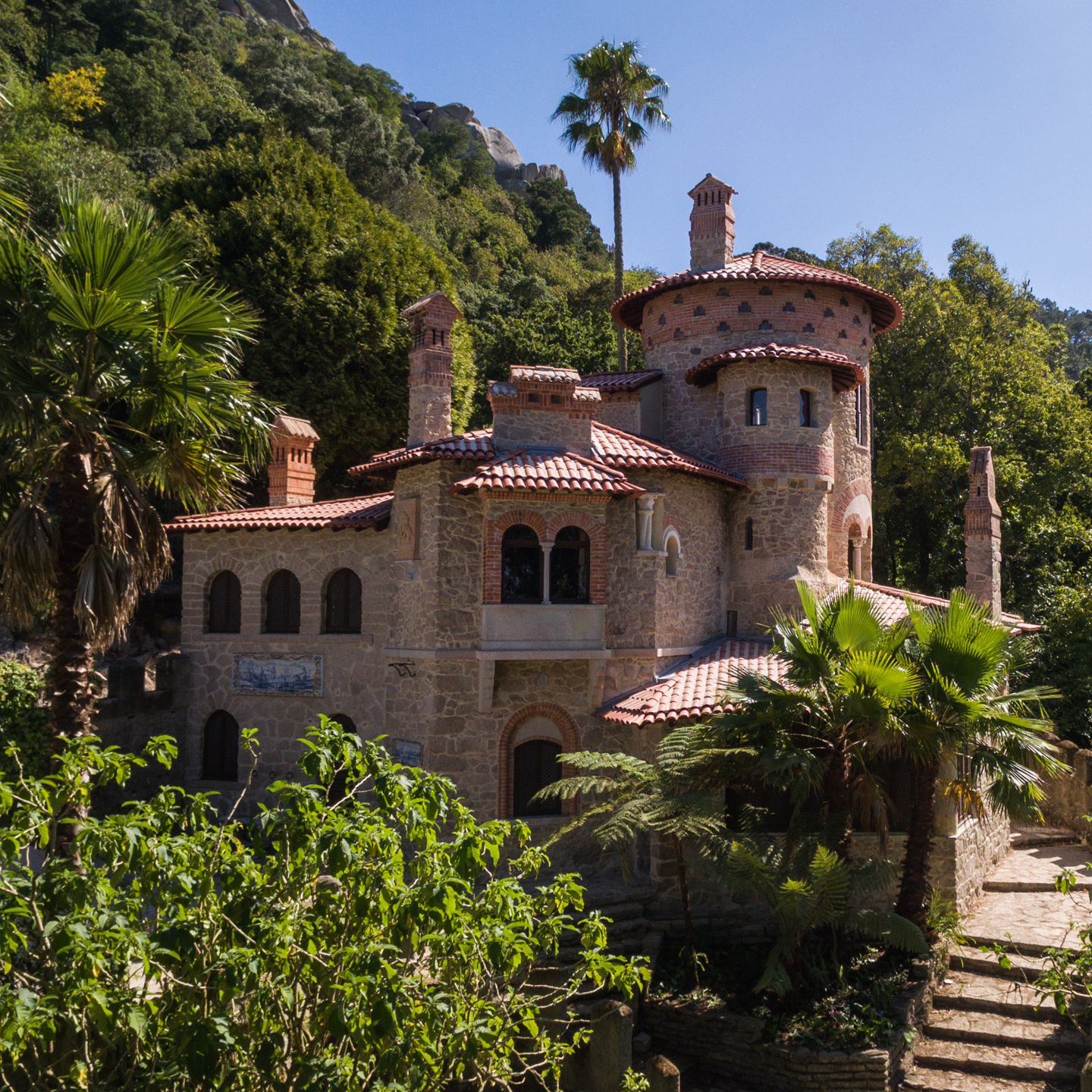 A site inspired on the Mediterranean.
Located on the north side of the hill, Villa Sassetti is one of the most beautiful and least known residences in Sintra. With its great circular tower in the Romanesque Lombardy style, in terracotta tones, the property conveys a uniquely Mediterranean aesthetic.
The turreted structure lies in perfect symbiosis with the majestic garden that envelops its surroundings, which transforms this site into a wonderful scenario of fusion between these two universes. The pathway that spans the property provides a connection between the Historical Centre of Sintra and the Moorish Castle and the Park of Pena and is one of the most surprising stretches existing in the Sintra Hills.
Read the Full History