REOPENING ON APRIL 5 | See the restrictons due to the current State of Emergency in the Opening Times, Cafeterias and Stores sections of "Plan your visit"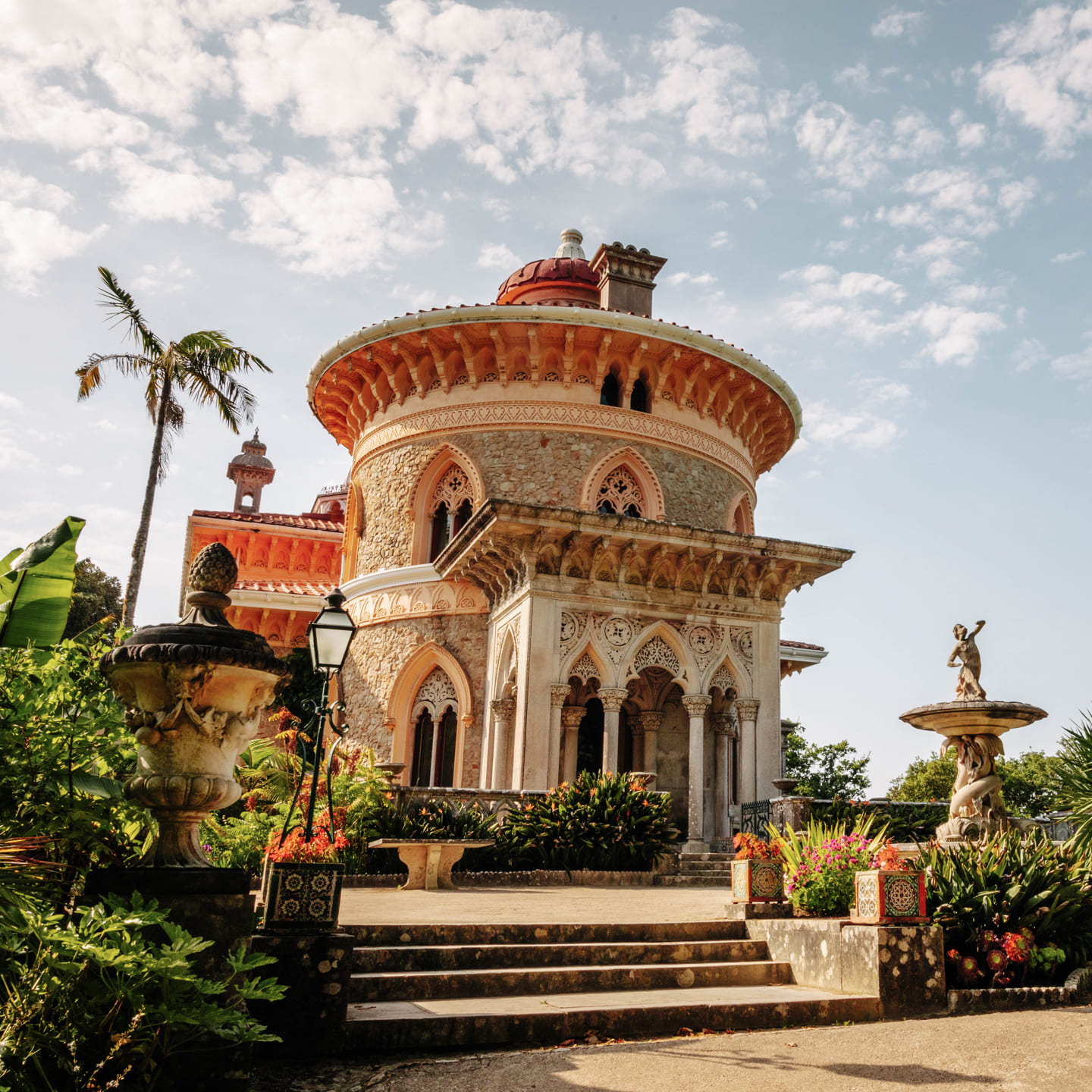 A masterpiece of Romanticism.
A retreat for writers, Monserrate attracted numerous international visitors, especially among the British, who praised its beauty in their travel accounts and engravings. When Francis Cook, a rich, 19th century British industrialist and a great art collector, visited here, he was fascinated. From this passion there emerged a masterpiece of Romanticism: the Park and Palace of Monserrate.
Francis Cook put his dream into practice in transforming Monserrate into what we know today, with its exuberant gardens – capable of amazing visitors with the exotic species sourced from every corner of the world –, and a palace that represents a true ode to romantic architecture, the refined taste of Francis Cook and the genius of its architect James Knowles Jr., who combined various different influences here.
However, the history of this charming site is marked by many different vicissitudes. Behind the majestically worked walls, Monserrate hides many different pasts but that always exalt its natural beauty.
Read the full History
Tickets for the Park and Palace
of Monserrate include:
PARK
LAST TICKET AND LAST ADMISSION 18H00
PALACE
LAST TICKET 17h30 AND LAST ADMISSION 18H00
PARK AND PALACE
Ticket for adults (18 – 64 years)
Ticket for youths (6 – 17 years)
Ticket for seniors (over 65 years)
Family ticket (2 adults + 2 youths)
ITINERARIES
Explore our
Suggestions