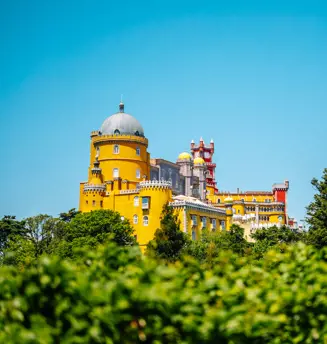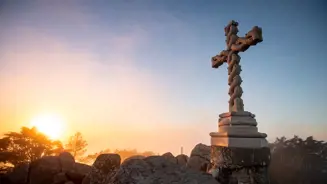 This is the highest point in the Sintra Hills standing 528 metres in altitude and correspondingly providing the most wonderful views out over Lisbon and Cascais, to the south, the Atlantic Ocean to the west and the rural hinterland to the north.
On this spot, a cross was erected at the order of João III (ca. 1522) but was later destroyed by a storm. In replacement of the original cross, Ferdinand II ordered the installation on the same site of a new cross that, in turn, was felled by a lightning strike in 1997.
In 2008, a new replica of the cross was carved from a single block of limestone. This new cross, standing 3.5 metres in height, 1.5 metres in width and with a weight in the region of 1,700 kilos, imitates interweaving trunks and features various openings that made its execution and transport to the site a particularly difficult task.