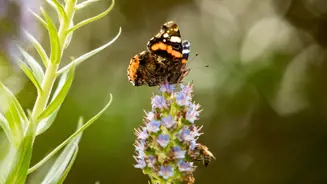 SOCIAL AND ENVIRONMENTAL RESPONSABILITY
Parques de Sintra-Monte da Lua (PSML), aware of its statutes and responsibilities, undertakes its activities in an ethical fashion and demonstrating full social and environmental awareness and taking on the following commitments under the terms of Social Responsibility:
Fostering an inclusive working environment with the recruitment of staff experiencing mobility restrictions.
Developing projects to improve means of access to persons experiencing mobility restrictions.
Cooperating with the Cooperatives for Educating and Rehabilitating Maladapted Citizens on the maintenance of some of the Monserrate and Pena park gardens (CERCICA Cascais and CECD-the Mira Sintra Centre for the Education of Disabled Citizens);
Through a protocol ("Heritage Fosters Inclusion") with the General Directorate of Prison Services, which has served as an example since followed by other institutions, regularly hosting prisoners nearing the end of their sentences under the Exterior Facing Open Regime for employment by Parques de Sintra;
Controlling the environmental impact of its activities through encouraging the practices of recycling, reutilisation, reduction in energy consumption and recourse to renewable energies;
Making available sustainable mobility options (pedestrian footpaths, electric hop-on hop-off vehicles);
Implementing processes that contribute towards reducing the carbon footprint of the company and its associates;
Preserving and restoring local biodiversity and raising visitor awareness about such needs;
Restoring and reintroducing traditional forestry management practices.