Changes to our services due to the pandemic: see Opening Times, Cafeterias and Stores (within Plan your visit) | 15 May 2021: Convent of the Capuchos closed on its regular opening times; traffic interruptions in Sintra due to the "Rali das Camélias" (see How to get there, within Plan your visit)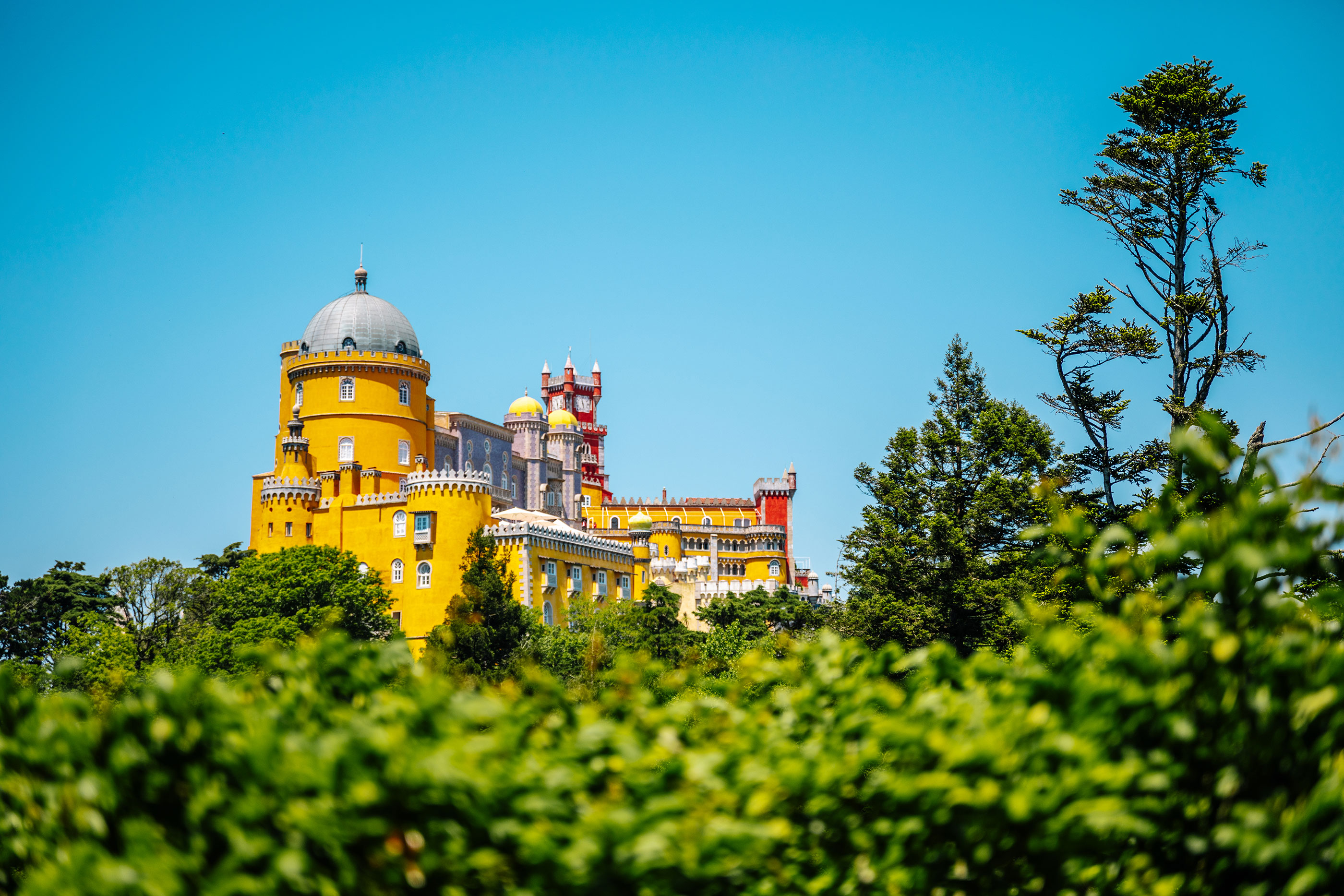 This terrace defines the entrance to the wing referred to as the New Palace.
The Triton is a mythological monster that is half-man and half-fish. Just like the monster, the gateway is also divided between the aquatic and terrestrial worlds. The aquatic world is on the lower floor: the Neogothic arch is decorated with corals that hold up three shells with the Triton sat upon one. Above, we pass into the terrestrial world as demonstrated by the tree that is born out of the head of the Triton, set within the grape vines that cover all of the protruding window that the monster seems to be holding up.
This monster may eventually recall a character from the epic poem The Lusiads by Luís de Camões, who thus describes in Canto IV:
"Huge is his bulk, deform'd, and dark his hue;
His bushy beard, and hairs that never knew
The smoothing comb, of seaweed rank and long,
Around his breast and shoulders dangling hung,
And, on the matted locks black mussels clung"