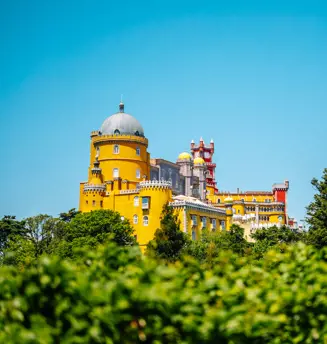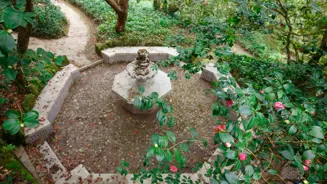 The Camellia Garden represents another of the notable botanical collections of Pena. The species it contains were brought in from China and Japan, having been introduced here by Ferdinand II in the 1840s.
Since then, they have become the emblem of the Sintra winter, the time of year when they flower, enlivening gardens with their colours and varied shapes.
This camellia collection is the most important in the Park of Pena and received the distinction of Camellia Garden of Excellence from the International Camellia Society in 2014. It was planted by the French gardener Bonnard and features, in addition to international cultivars fashionable during the 19th century, many Portuguese cultivars, notably those named after members of the Portuguese Royal Family of this period.