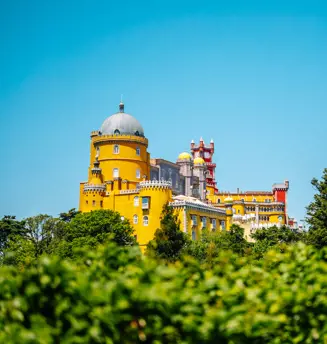 Room of the Final Residents
Devoted in the current museography to the final monarchs to live in the palace, this small room originally served as a wardrobe for the main bedroom, and during the time of the monarchy it was furnished with closets.
Note the silver centrepiece, given by a group of Parisian noblewomen to Princess Amélia on the occasion of her marriage to King Carlos in 1886. It represents a ship (symbol of the city of Paris) held by two mermaids alluding to the rivers Seine and Marne.