Pandemic/Changes in our services: in the operation of the Cafeterias and of some Ticket Offices (see Plan your visit). | Park of Pena: Lakes entrance temporarily closed. | Access to Monserrate: recommended via Colares, due to road interventions.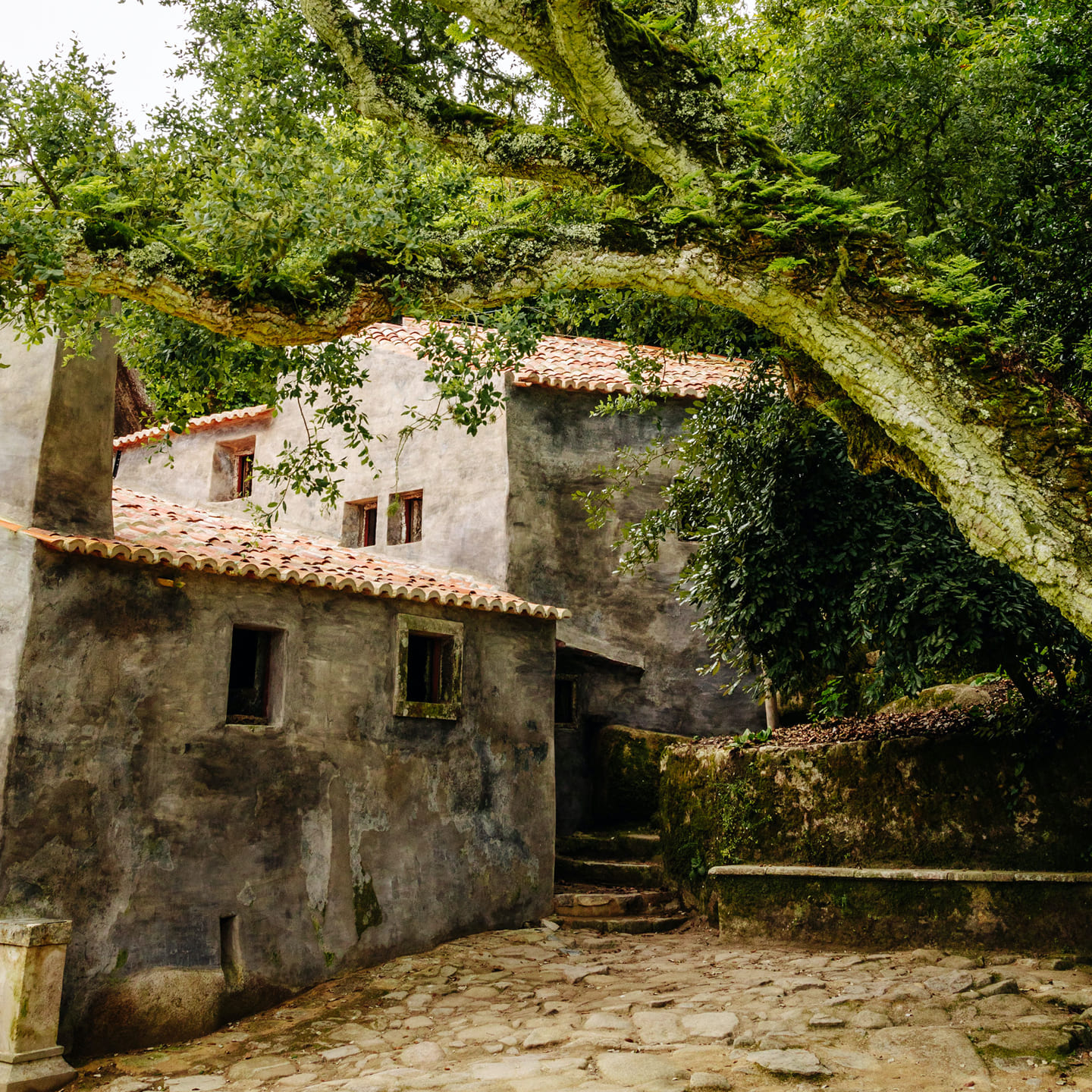 A life shorn of luxury
Located in the midst of the Sintra Hills, the Convent of the Capuchos contrasts with the imposing and exuberant buildings prevailing elsewhere in Sintra. This Franciscan convent stands out for its sheer simplicity, completely lacking in unnecessary luxuries and comforts.
Its lack of scale and the noticeable poverty of its construction represent integral facets to the mystique of this monument. Here, human construction merged with the pre-existing natural features, the surrounding vegetation and the enormous granite boulders, which make up what the inhabitants of this convent house considered as "divine constructions". The woods surrounding the building were maintained intact by the religious community living there and today constitute one of the most notable examples of Sintra's primitive forest.
Read the Full History
CONVENT
LAST TICKET AND LAST ADMISSION 17H00
CONVENT
Ticket for adults (18 – 64 years)
Ticket for youths (6 – 17 years)
Ticket for seniors (over 65 years)
Family ticket (2 adults + 2 youths)
ITINERARIES
Explore our
Suggestions