Palace of Pena: interior visit by time slots only; verify the entrance date and time on your ticket; there is no delay tolerance.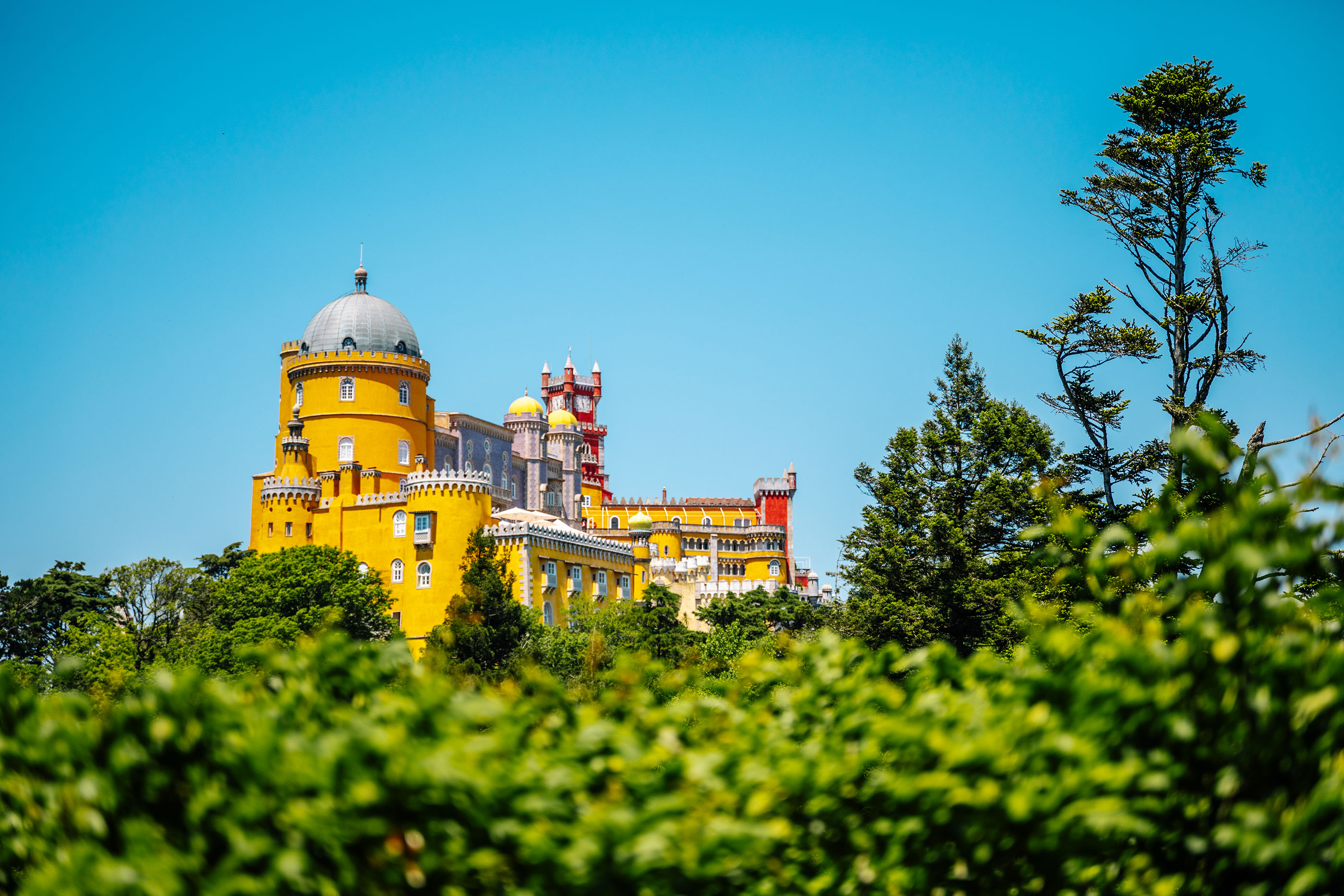 The access to the inner courtyard of the Palace of Pena takes place through a horseshoe arch entranceway decorated with tiles inspired on the Gate of Justice into the Alhambra, in Granada, Spain. Ferdinand built this palace in the style of the romantic castles then in fashion in Germany but also included references to the Portuguese voyages of discovery and introduced the fashion of quoting Moorish heritage references on Iberian culture.
Arriving at the Coach House's Terrace, the visitor may immediately gaze up at the High Cross which stands on the tallest peak in the Sintra Hills, up at 528 metres above sea level. This wing recalls India with the window flaps in place over the windows (used in that country due to the monsoon rains) and the viewpoint in the corner with its bulbous cupola in the fashion of the fortresses of northern India. This was the place to store coaches on the ground floor and quarters for servants on the upper floor.