Palace of Pena: interior visit by time slots only; verify the entrance date and time on your ticket; there is no delay tolerance.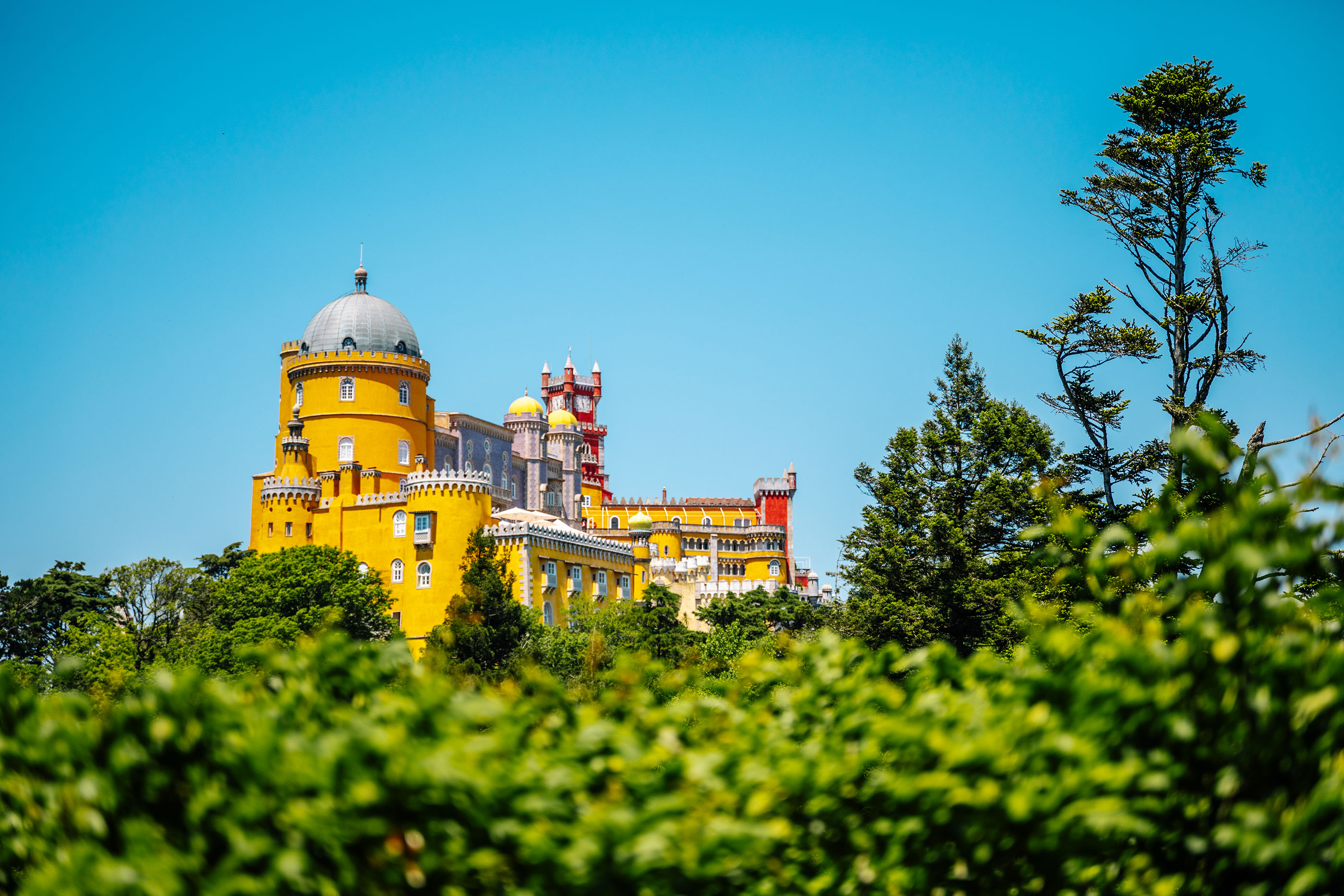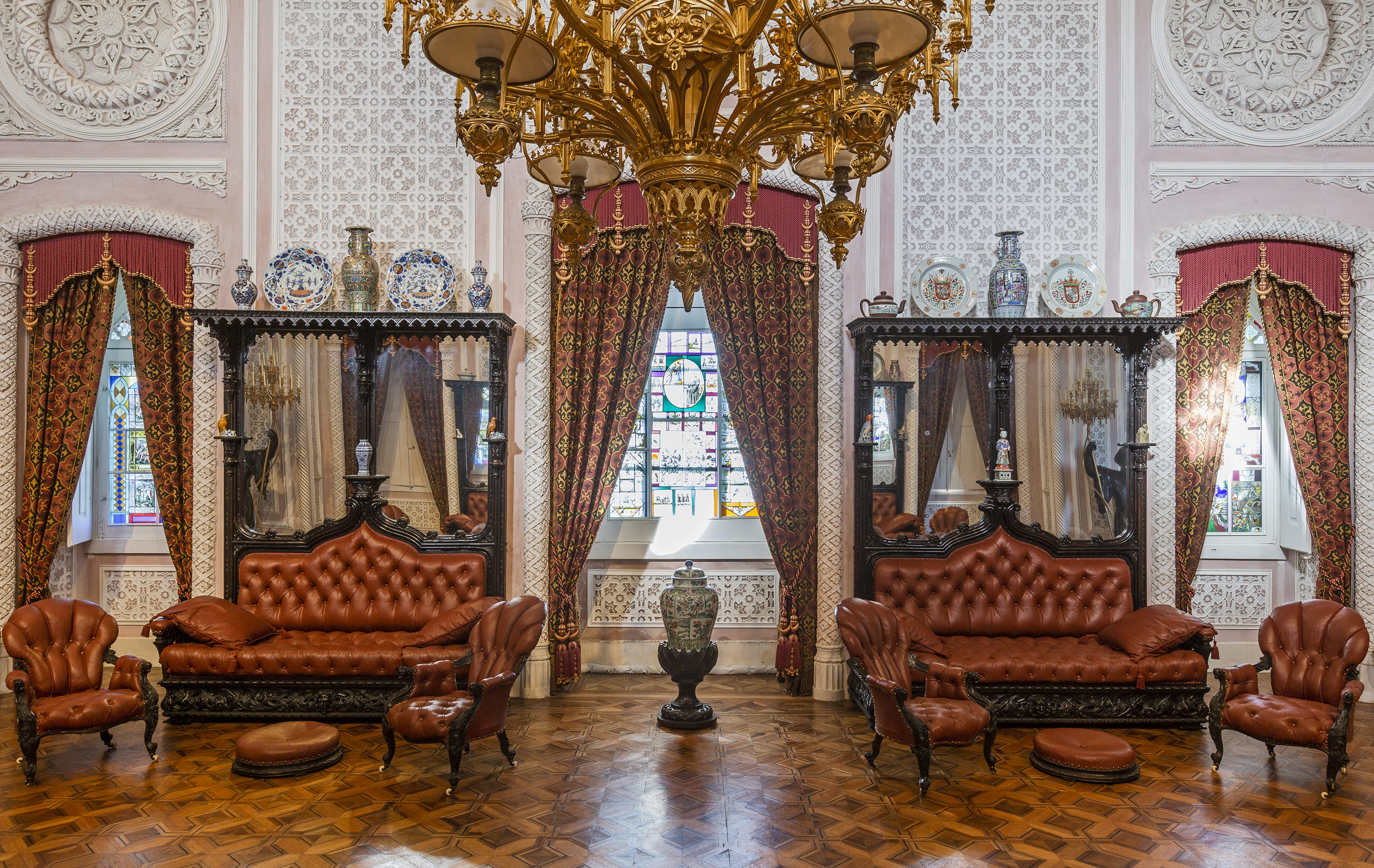 The Great Hall is the largest compartment in the Palace of Pena. Also known as the Billiards Room, this was the largest leisure and socialisation area in the palace. Both the billiards table, taken away in 1940, and the tables in front of the sofas and mirrors, provide the room with a relaxing ambience. On the shelves above the sofas, the collection of Japanese and Chinese porcelain belonging to Ferdinand is on display.
The 72 candle chandelier and the four petroleum lamps, as well as the torch-holder candelabras, all in gold-plated brass, reveal the taste for the Gothic style format. In three windows of the Hall, the monarch placed items of his collection of Central European stained glass.