Changes to our services due to the pandemic: see Opening Times, Cafeterias and Stores (within Plan your visit) | Access to Monserrate: due to road interventions, access through Colares is recommended.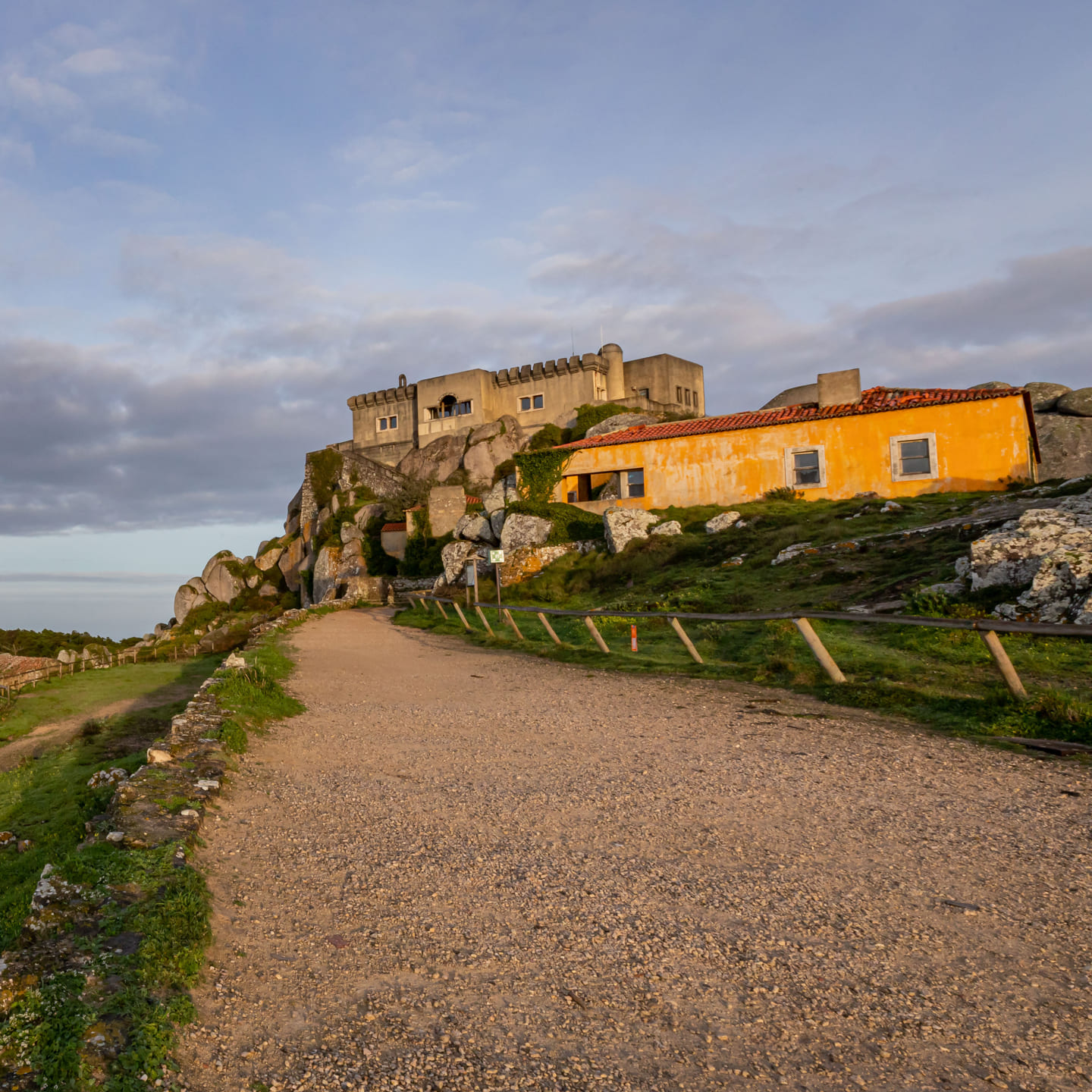 A sanctuary raised by popular devotion.
There, up above, at 488 metres in altitude, the Sanctuary of Peninha bedazzles for its magic and impenetrable mystique. Built by popular devotion, the Chapel of Our Lady of Penha (Peninha) emerged after a poor shepherd claimed to have seen an apparition of Our Lady there. The architectural set also contains the secular hermitage of Saint Saturnin and a small and enigmatic romantic-revivalist palace ordered built by António Augusto Carvalho Monteiro (owner of the Quinta da Regaleira estate) in 1918.
A place of worship since ancestral times and heir to a long magical-religious tradition, the site is enveloped in legends that have been handed down by generations of pilgrims.
Read the Full History