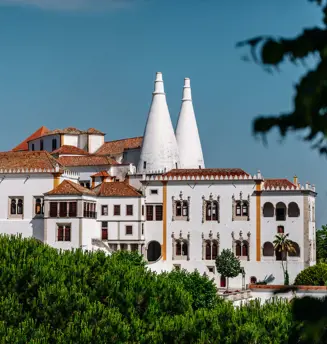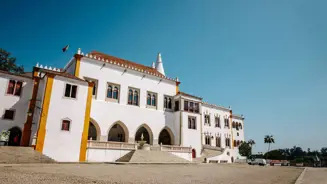 The National Palace of Sintra spans a thousand years of history that generate an exciting look back through time.
In practice, the current Palace has emerged from many royal palaces with even the date of the foundation of the very first building still remaining unknown.
The route starts out in the arcades, an area constituting one of the most important symbols of noble power. According to a Mediterranean tradition, such spaces open to the exterior served for the agreeing of contracts, writing wills and resolving conflicts. These activities were validated by notaries, bureaucrats and judges who were in the service of the Queen, who held power over the lands of Sintra.