Changes to our services due to the pandemic: see Opening Times, Cafeterias and Stores (within Plan your visit) | 15 May 2021: Convent of the Capuchos closed on its regular opening times; traffic interruptions in Sintra due to the "Rali das Camélias" (see How to get there, within Plan your visit)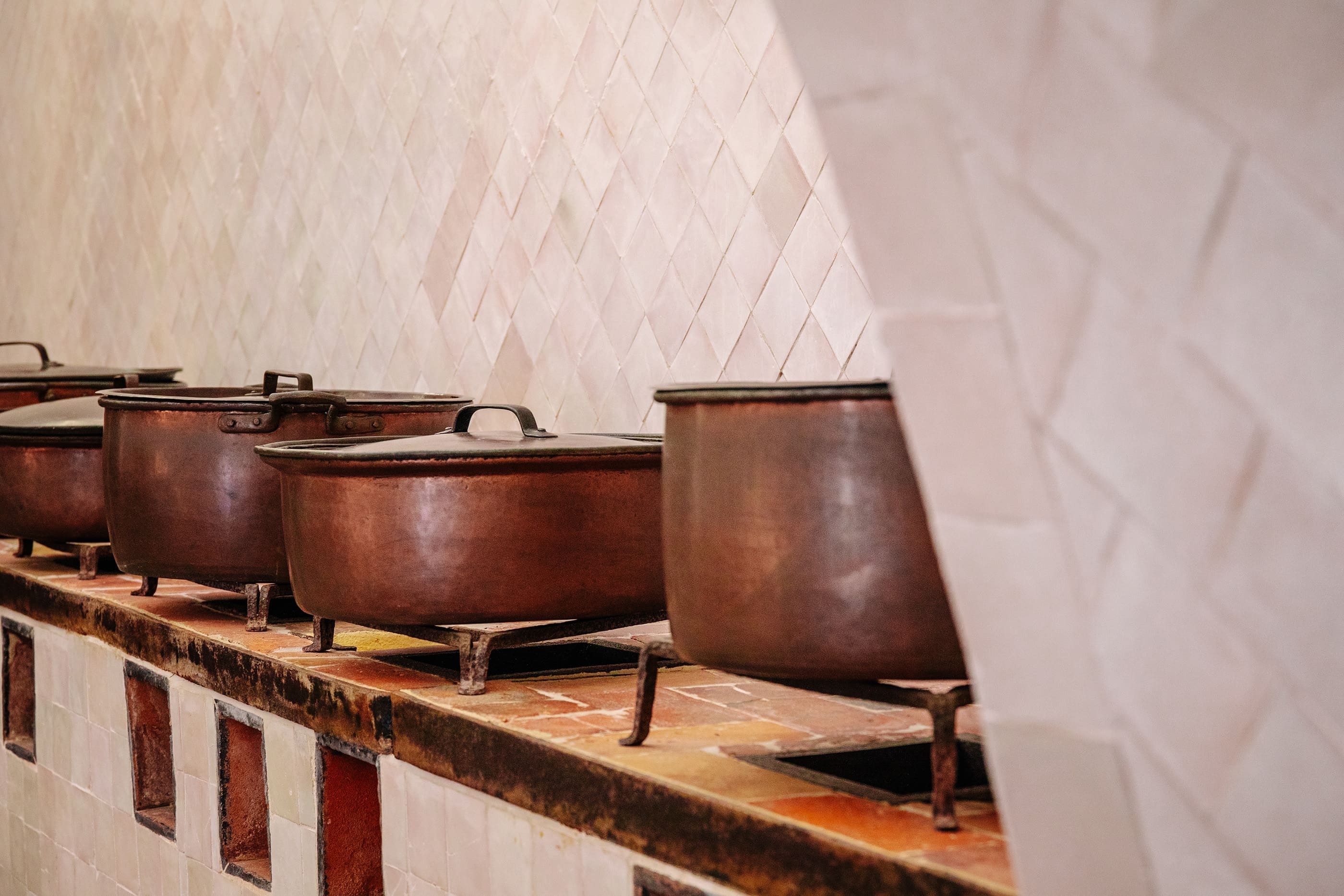 Through to the 15th century, sharing meals with their subjects was one of the fundamental functions of the king, alongside wielding justice and providing protection. This was one of the main acts of union, and hence the role of banquets, despite being only occasional, ranking among the most important of court events.
 The monumental Palace of Sintra Kitchen was built by King João I to serve the entire palace. Its dimension is explained by the various hundreds of people that would have made up the court at that time. With Sintra a land for royal hunting, this was where the animals hunted would be prepared for banquets. The emblematic scale and shape of the two 33 metre chimneys became a landmark of Sintra.