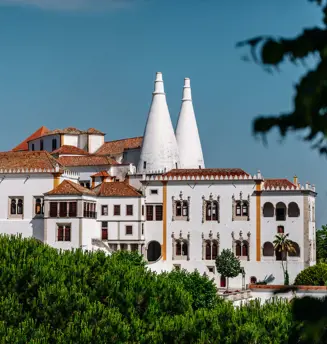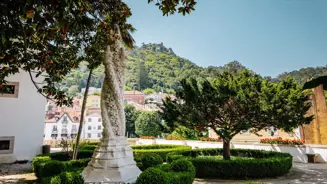 The Gardens of the National Palace of Sintra extend across terraces to the west of the Palace.
On the first level comes the Preta Garden, which constitutes a natural viewpoint looking out over the Sintra Hills and the historical centre. Recently restored, its name stems from the painted composition of a black laundry women accompanied by a male figure in a red livery. At the centre of this garden stands a large scale Manueline twisted column that, through to the early 20th century, had stood in the square in front of the entrance to the Palace Courtyard, then a closed space.
 The Araucaria Garden, the Kitchen Garden, the Tanquinhos Patio and the Princes' Garden are the remaining areas making up these gardens and always framed by magnificent views.