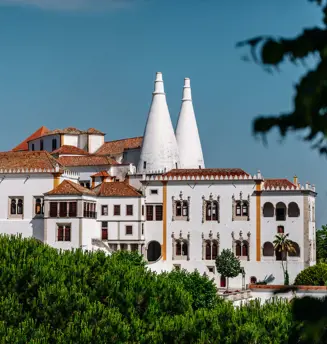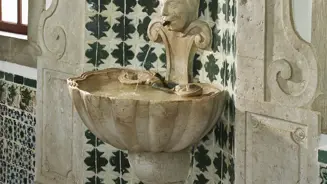 The Palace of Sintra is, above all else, the result of architectural developments spanning many different epochs. The site is also a feature in the territorial layout and through to the 18th century was the centre of the economic and judicial management of the surrounding region. The Palace is, furthermore, a social environment.
 This was where the monarchy would meet the nobility and foreign ambassadors, the local authorities, their staff of servants, the poor and the enslaved, as well as bureaucrats and an array of different visitors.
 To access the Palace, it was necessary to go through the Palace Guard Room, where the ceremonial guards stood holding halberds – a type of weapon that had become symbol of distinction.
 Prior to the 16th century, this area was a covered veranda that preceded the Palace's Great Hall.