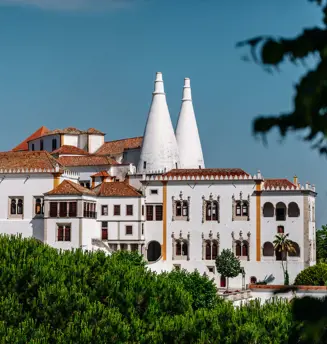 Through to the end of the monarchy in 1910, religion was present in every aspect of Portuguese society. The Crown and the Church mutually benefited each other with royalty frequently adopting religious practices in justification of their actions.
 In the Palace of Sintra Chapel, religious services were held that simultaneously paid homage to God and to the king. During mass, the king would be hidden behind a curtain alongside the main chapel (the most important space). This bestowed a sacred aura on the king, clearly placing him at a superior level to all others present.
 The chapel is an original construction from the reign of King Dinis and Isabel of Aragon (13th century), but was altered and extended during the reign of Afonso V. The Mudéjar ceiling is one of the best preserved in Portugal. The wall decoration has been restored in the 20th century based upon surviving fragments that had been found.