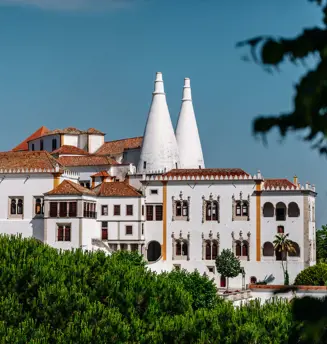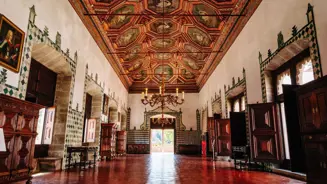 The Swan Room corresponds to the Great Hall of the Palace from the time of King João I and Philippa of Lancaster.
 Through to the 19th century, this was the room that brought together the court and the place for banquets, musical concerts, public receptions, religious and even funeral ceremonies.
 Its name derives from the decoration on the ceiling panels with their date of execution unknown but believed to have been in the 14th century when Sintra, as part of the Queens' Lands, was under the direct administration of Philippa of Lancaster . The swan with a crown was an emblem deployed by Henry IV of England, her brother.