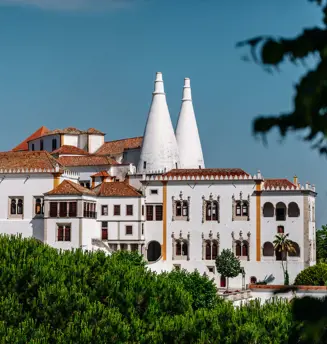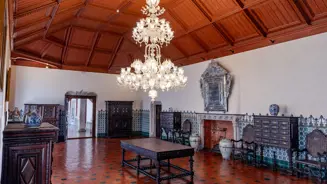 While the centre of power, the palace was always dependent on the political regimes in effect. The section containing this room and Queen Maria Pia's Chambers represent three distinct political realities.
Firstly, the Palace of Manuel I, built in the 16th century and with an organisation that reflects the Medieval noble regime.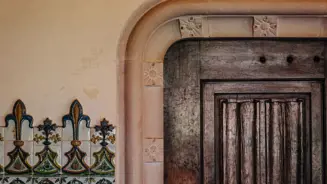 With the implementation of a Constitutional Monarchy in 1822, these chambers were adapted for a Royal Family that was no longer the centre of political decision-making. The utilisation became more domestic and closer to current models.
The Estado Novo dictatorial regime (1933-1975) erased part of this 19th century memory and established an environment that served their own ideological program.
The Manueline Room served as the Great Hall in the time of Manuel I. The space was subsequently divided by partitions and accommodated the chambers of King Luís I. In the 1930s, the original area of the room was restored by heritage experts in the service of the dictatorship. There were even plans to finish the ceiling with paintings alluding to the Portuguese navigators and explorers of the 15th and 16th centuries.