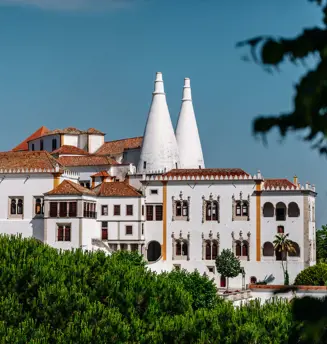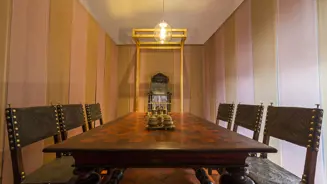 Room used for the meetings of the judges of the House of Supplication and, later, the king's advisers.
Its plain but monumental architecture would have been covered with luxurious fabrics during meetings, to create a sumptuous and solemn ambience.
The current layout of the room is a contemporary and sensory interpretation that includes the elements that would undoubtedly have been present: the textiles, a table, different chairs according to social status, writing materials and a bell to summon the doorkeeper.