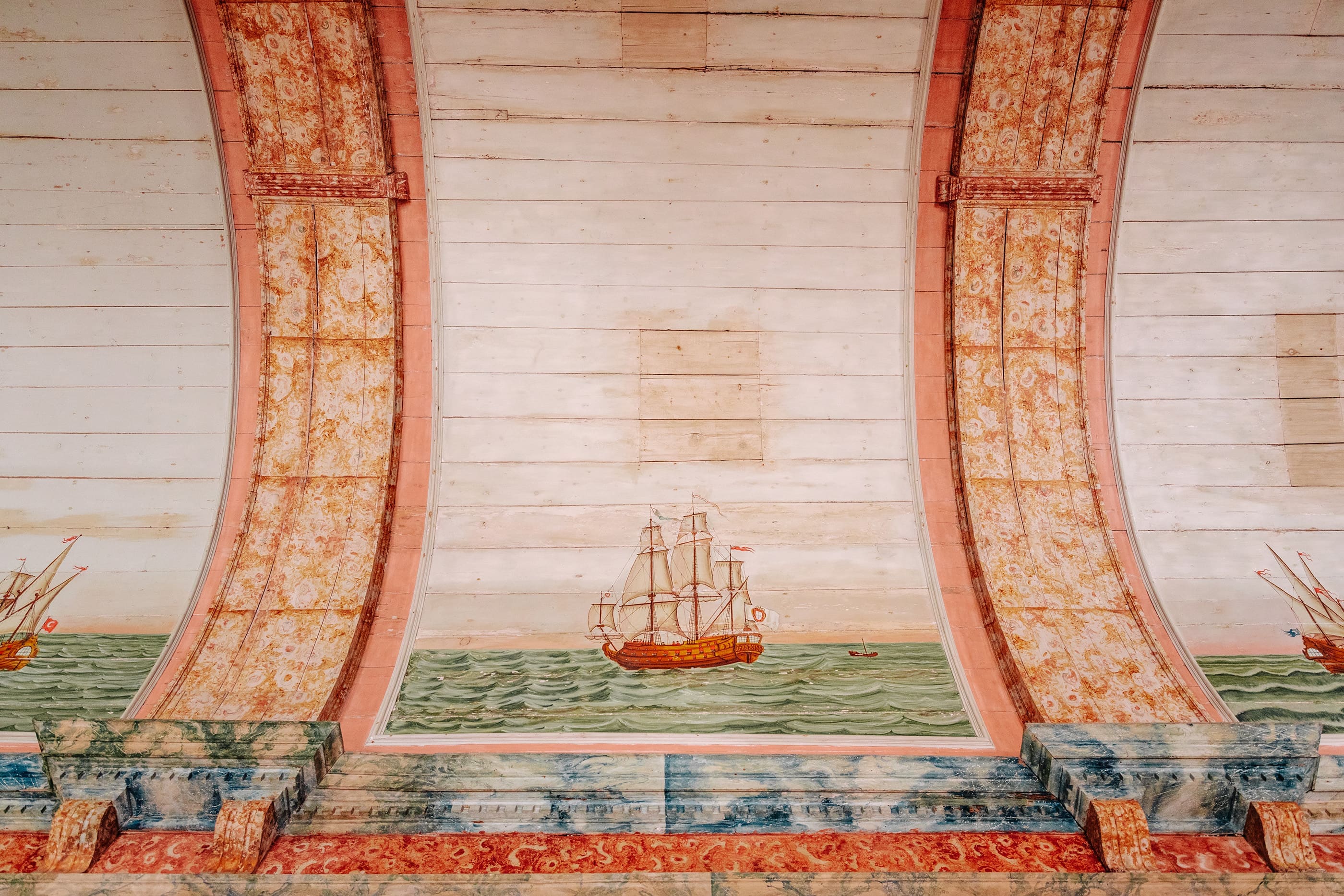 Altered on various occasions and stripped of its original decoration, the five rooms that compose this section of the palace arrived in the 21st century without any associated memories. However, recent research has enabled the recovery of this lost memory.
Today, this set of rooms may be identified as the Palace built in the 16th century by King João III. Here, there is a display of objects that, while otherwise forgotten or of unknown origin, each have their own history to tell.
 The Galley Room, or Great Hall, is the first room of the Palace built by João III in the 16th century to interlink the main chambers to the south with the northwest wing of the Palace. The room gets its name from the galleys painted on the ceiling that fly the flags of Portugal, the Ottoman Empire and the Low Countries. Hidden by a false ceiling in the 19th century, the paintings were withdrawn from the dark in the following century. The memory of its original meanings however remains lost.