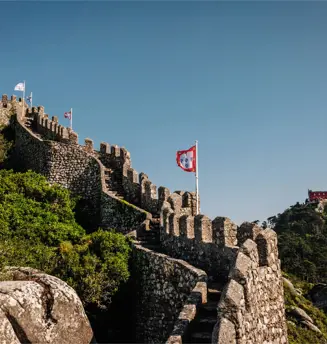 Church of São Pedro de Canaferrim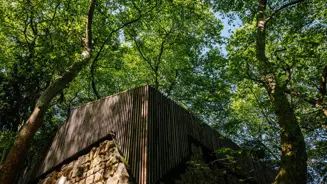 Built in the 12th century following the conquest of these lands by Afonso Henriques (1147), this was the first parish church of Sintra and was to remain a place of worship through to the 14th century. The church is built out of granite stone masonry with very thick walls. The apse displays remains of Gothic paintings dated to the 15th century. 
As from 1840, the building was transformed by Ferdinand II into a romantic ruin integrated into the lush forest of the Park of Pena.
The Church of São Pedro de Canaferrim has now been converted into the Moorish Castle Interpretation Centre exhibiting objects and finds from the archaeological excavations ongoing between 2009 and 2013 as well as presenting the castle's history.