Changes to our services due to the pandemic: see Opening Times, Cafeterias and Stores (within Plan your visit) | 15 May 2021: Convent of the Capuchos closed on its regular opening times; traffic interruptions in Sintra due to the "Rali das Camélias" (see How to get there, within Plan your visit)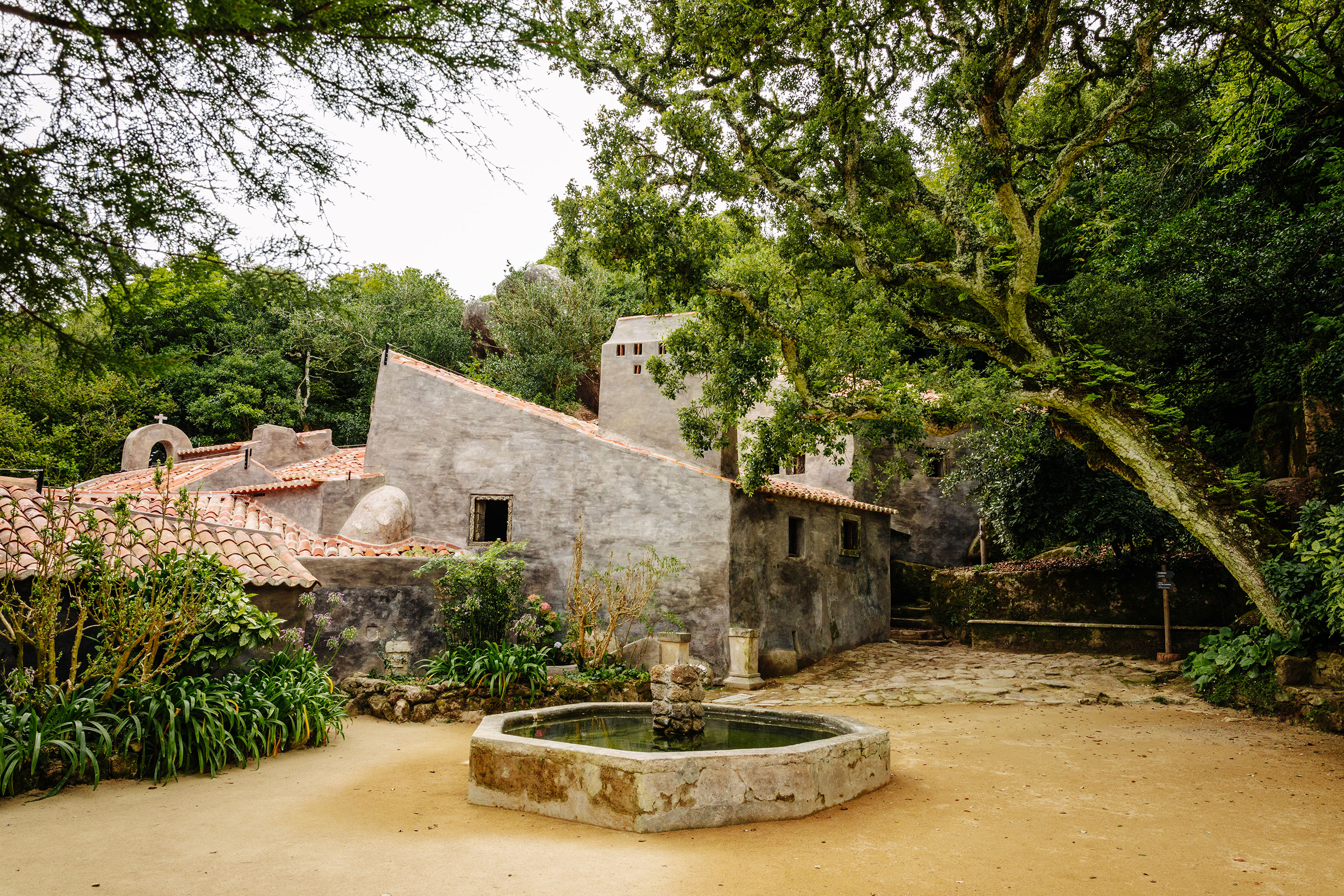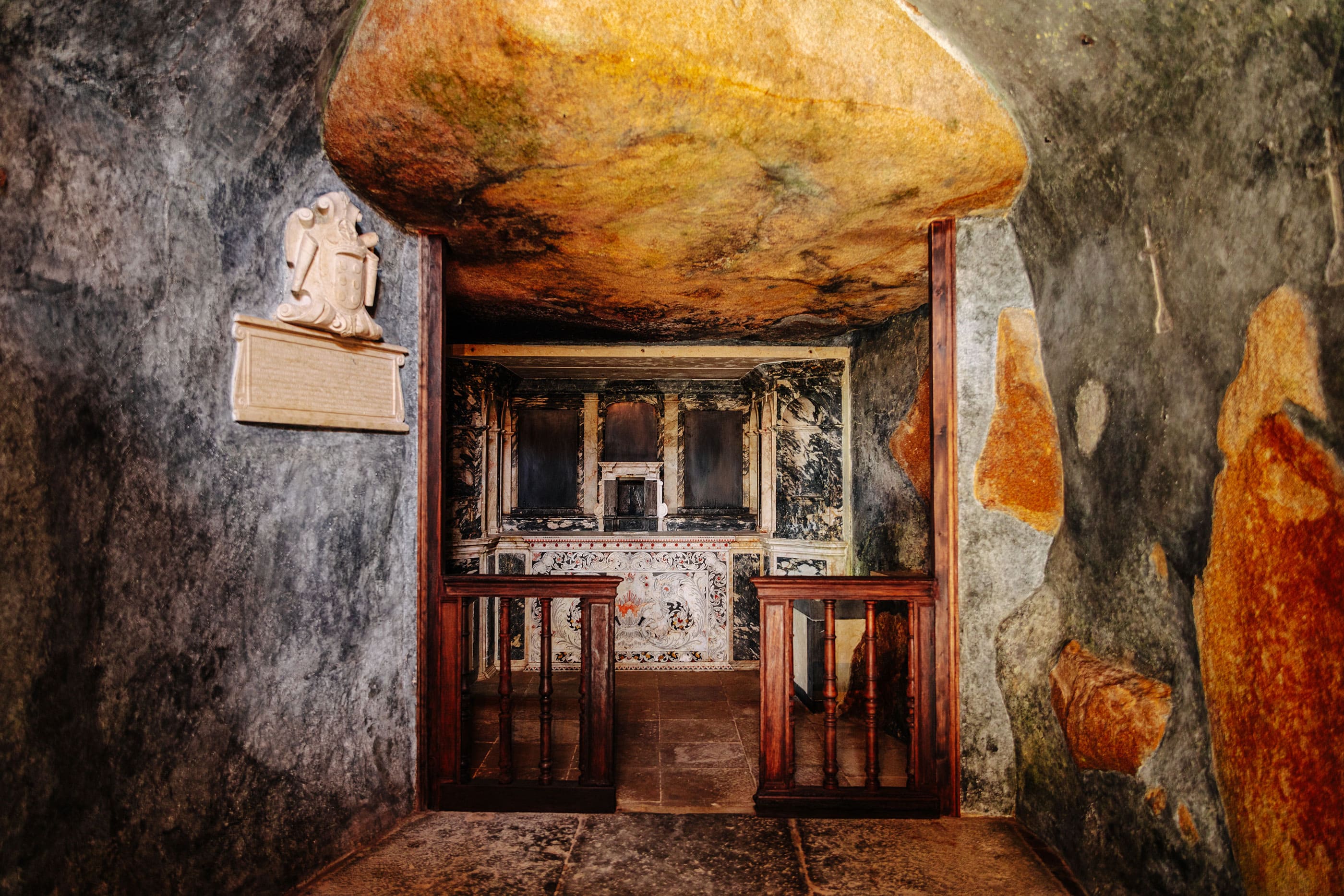 The vestibule resembles a grotto, evoking the legend behind the convent's foundation according to which King João III was hunting in these hills on a hot day in summer and, tired from the rigours of the hunting and the heat, he sought the shelter of a large granite rock under which he fell asleep. The legend goes that, as he slept, the King dreamt of angels adoring the Holy Cross in the hollow of the cave in which he rested and, when he awoke, he ordered the founding of a convent in that place, consecrated to the Holy Cross, as he had dreamed, to be entrusted to the Franciscan Order. João de Castro, Viceroy of India and owner of these lands was unable to complete the king's vow during his lifetime but entrusted it to his son, Álvaro de Castro.
Masses were said here with the congregation gathering in the Church area between the entranceway and the limits of the altar. The wooden balustrade separated the profane from the sacred, with the altar area reserved to only the friars. The only part of the convent interior that was thus visible to the pilgrims was the altar with its magnificence certain to impress in keeping with the worked frontal section in marble with a notable polychrome effect through the inset stone. The beauty of the altar bore witness to the power and wealth of the patrons of this religious house, with their identities duly recognised in the memorial plaque evocative of the convent's foundation. However, beyond the balustrade, where only the friars might enter, complete austerity and simplicity prevailed.