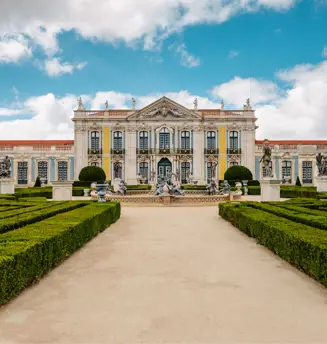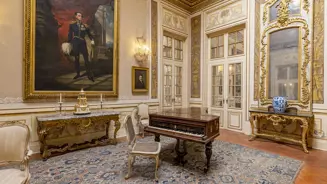 This area, which was also known as the Dark Room, provided access for the Royal Family to the trellis in the Chapel where they might, without going on public display, attend religious services.
Later, General Junot, commander of the Napoleonic troops during the first invasion, ordered the opening of a skylight in the room – Junot knew Queluz very well and at one point held the intention of welcoming Napoleon to the palace.
King Miguel I never actually ended up living here but his imposing portrait, the largest in the Palace, continues to dominate this room.