Pandemic/Changes in our services: in the operation of some Cafeterias and Ticket Offices (see Plan your visit). | Park of Pena: Lakes entrance temporarily closed (only available for exit)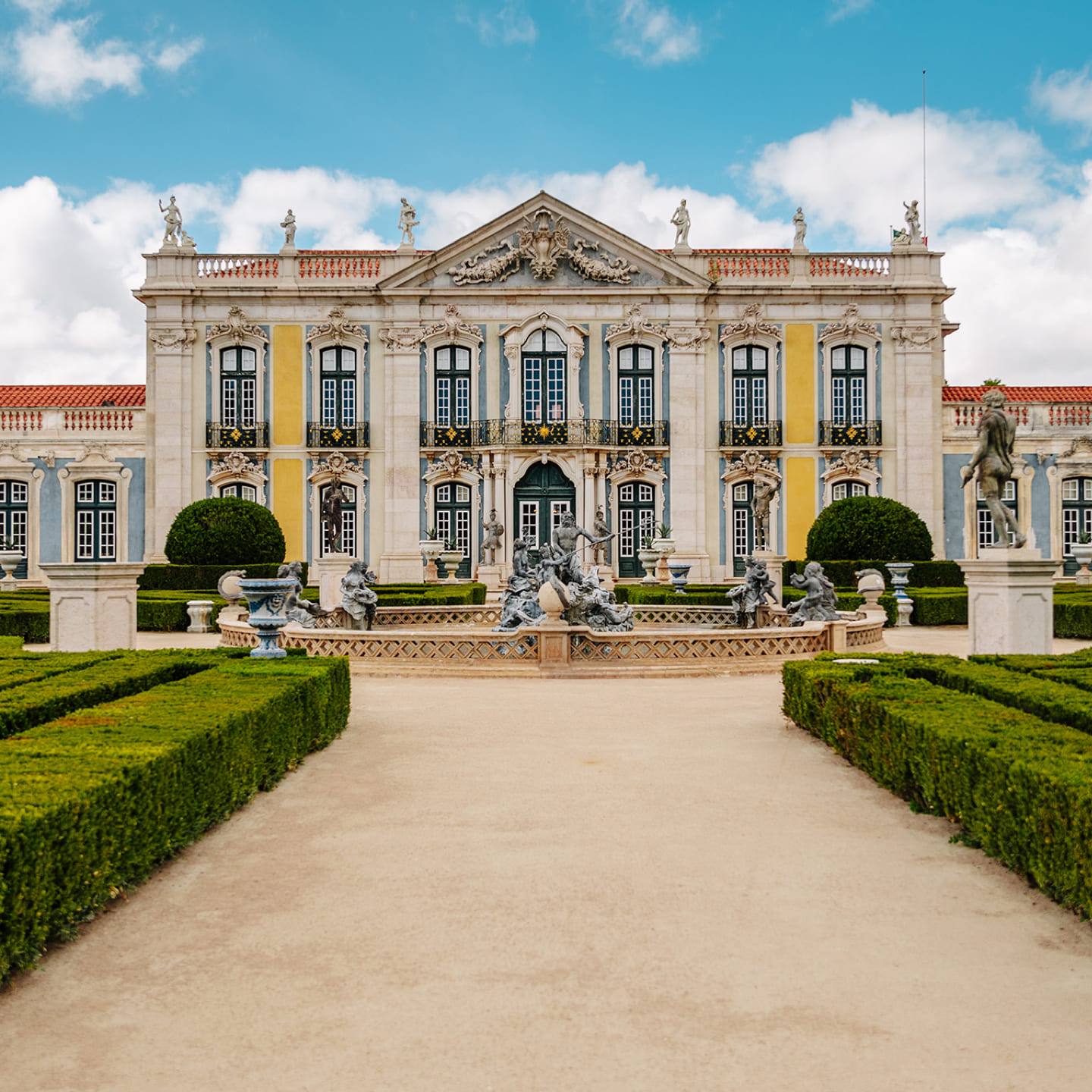 The luxurious royal residence.
The National Palace of Queluz charms whether for its imposing nature or the sheer exuberance of its architectural details closely bound up with the lives of three generations of the Portuguese Royal Family and the scene of intense emotions. The Palace furthermore reflects the evolution in the tastes and styles over different period, moving from the Baroque to the Rococo and onto Neoclassicism.
Its surrounding scenic gardens invite you for a "stroll" through a period in which the court organised sumptuous parties and that hold the memories of trips by gondola along the canal, theatre, hunting, musical and literary performances, masked balls, games and open-air recitals. A dreamlike scenario, animated by the waterfalls and delicate water games.
Read the Full History
PALACE
LAST TICKET AND LAST ADMISSION 17H30
GARDENS
LAST TICKET AND LAST ADMISSION 17H30
PALACE AND GARDENS
Ticket for adults (18 – 64 years)
Ticket for youths (6 – 17 years)
Ticket for seniors (over 65 years)
Family ticket (2 adults + 2 youths)
GARDENS
Ticket for adults (18 – 64 years)
Ticket for youths (6 – 17 years)
Ticket for seniors (over 65 years)
Family ticket (2 adults + 2 youths)
GARDENS
LAST TICKET AND LAST ADMISSION 17H30
GARDENS
Ticket for adults (18 – 64 years)
Ticket for youths (6 – 17 years)
Ticket for seniors (over 65 years)
Family ticket (2 adults + 2 youths)