Changes to our services due to the pandemic: see Opening Times, Cafeterias and Stores (within Plan your visit) | Access to Monserrate: due to road interventions, access through Colares is recommended.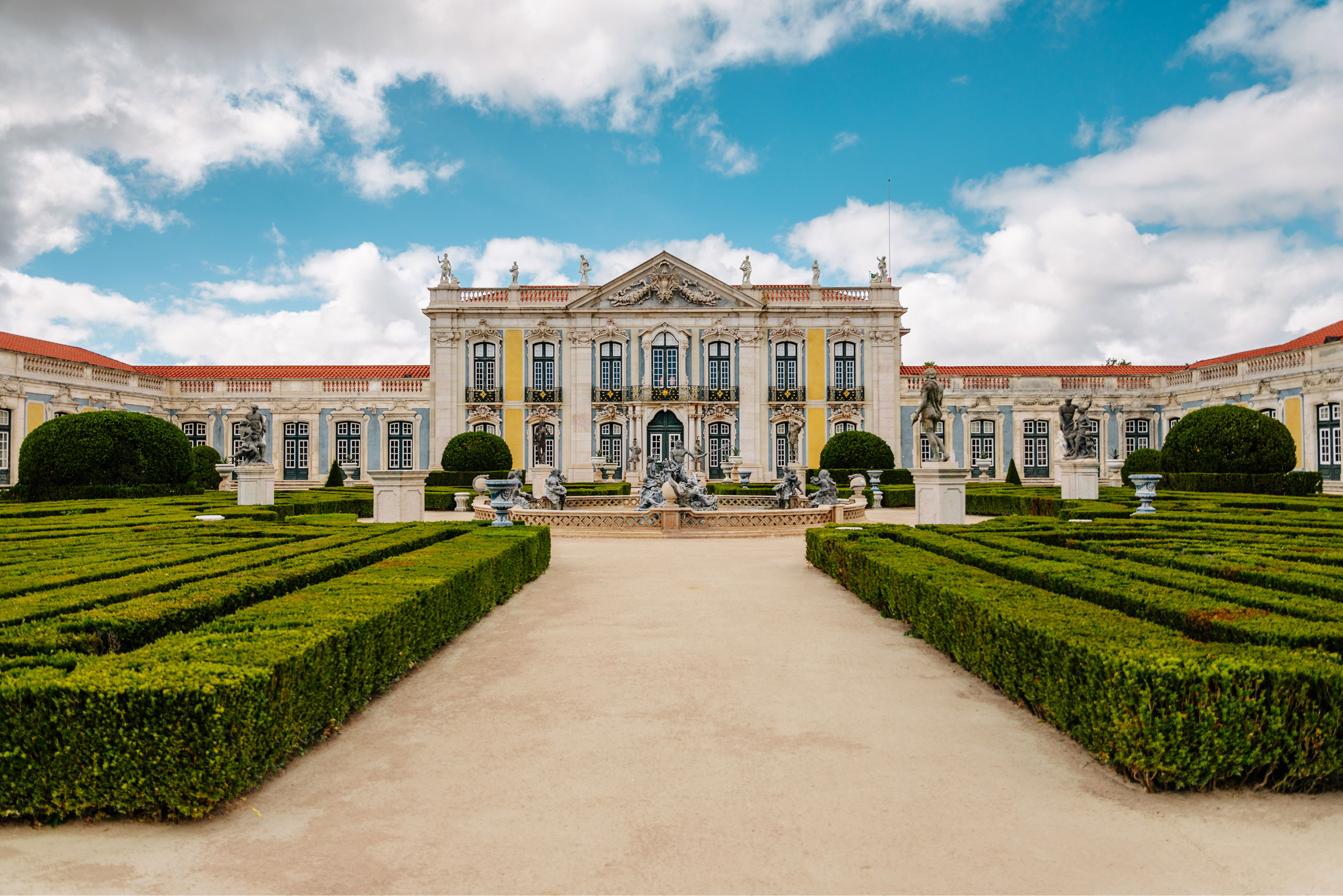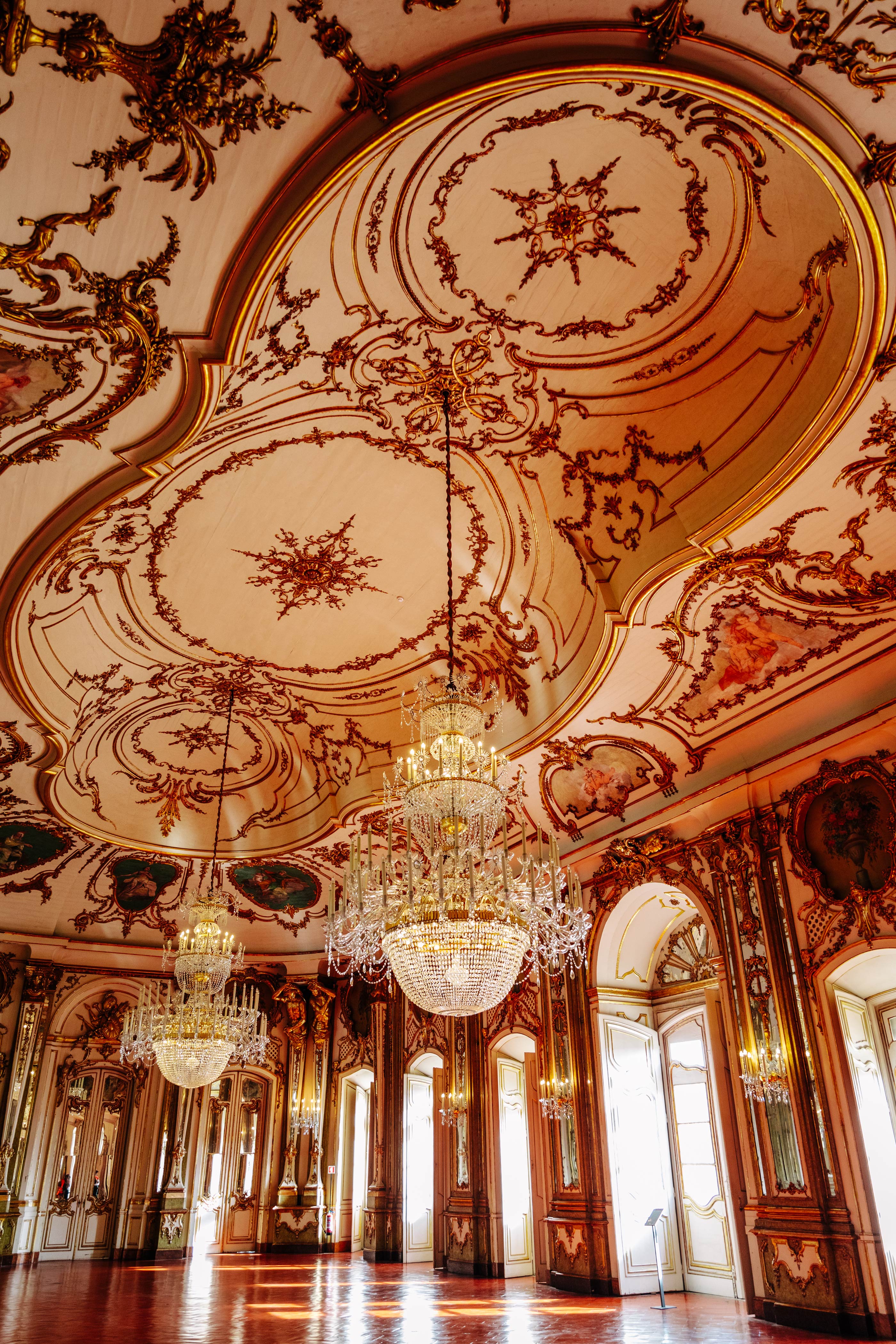 This is the largest of the reception halls in the Palace, built around 1770. Amongst the refined decoration in gilded wood, in the Regency-Rococo style, note the enormous Atlases that stand in pairs in the corners of the room and appear to be holding up the ceiling, which are the work of the sculptor-carver Silvestre Faria Lobo. The numerous mirrors reflect the light issuing from the enormous chandeliers and the French windows that open directly onto the garden.
During the time of Pedro III and Maria I, this was where great parties and receptions were held. It was later used as the Canopy or Throne Room. On the occasion of royal baptisms, when there was not enough space available in the chapel, this would also act as an improvised religious space, with a connection leading directly into the adjoining Music Room, where the main altar would be set up. This room still today hosts concerts and official functions, such as the banquets hosted by the President of the Republic for heads of state and monarchs making official visits to Portugal.