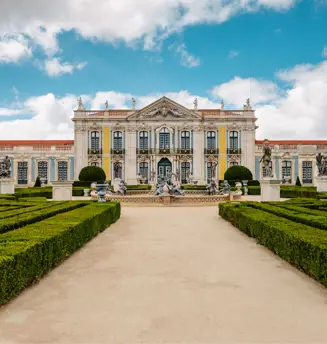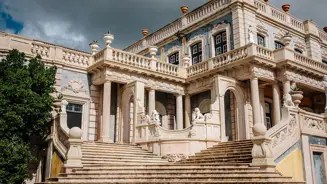 The eastern wing, adjoining the Ambassadors Room, was added to the original layout of the Palace by Jean-Baptiste Robillion, who replaced Mateus Vicente de Oliveira after the latter was requested by the Marquis of Pombal to aid in the reconstruction of Lisbon following the devastation caused by the 1755 earthquake.
 Here, there are the private chambers of many of the monarchs who resided in the Palace (Pedro III, João VI, Carlota Joaquina, Miguel, Pedro IV).
The Robillion Pavilion contains the Dispatch Room, the Maids of Honour Room, the Picnic Room, the Don Quixote Room, the Oratory, the Queen's Room and the Queen's Dressing Room.