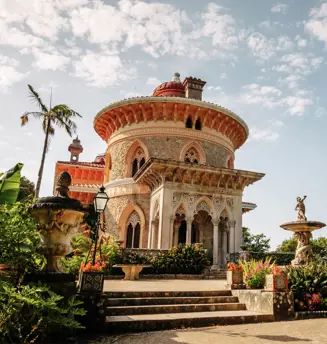 Nature Interpretation Centre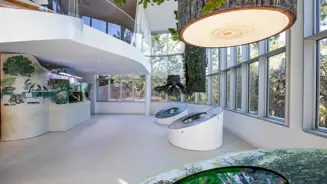 Through an innovative approach, with recourse to digital tools, this facility seeks to foster contact with nature, raise environmental awareness and knowledge about the fauna and flora present in the unique ecosystem of the Sintra Hills.
This includes an aqua-terrarium that recreates the riverside ecosystem of the Natural Park of Sintra-Cascais and which enables the discovery and exploration of this unique habitat with indigenous and threatened aquatic species such as the boga portuguesa. This also highlights the Portuguese oak with a model that breaks down its roots, trunk and crown to explain their respective biology.
The Centre of Nature Interpretation is housed in a unique work of architecture and in perfect harmony with the surrounding landscape, which dates to 1920 and that was formerly the atelier of Sir Francis Cook, great-grandson of the 1st Viscount of Monserrate.
Discover other Points of Interest