Pandemic/Changes in our services: in the operation of the Cafeterias and of some Ticket Offices (see Plan your visit). | Park of Pena: Lakes entrance temporarily closed. | Access to Monserrate: recommended via Colares, due to road interventions.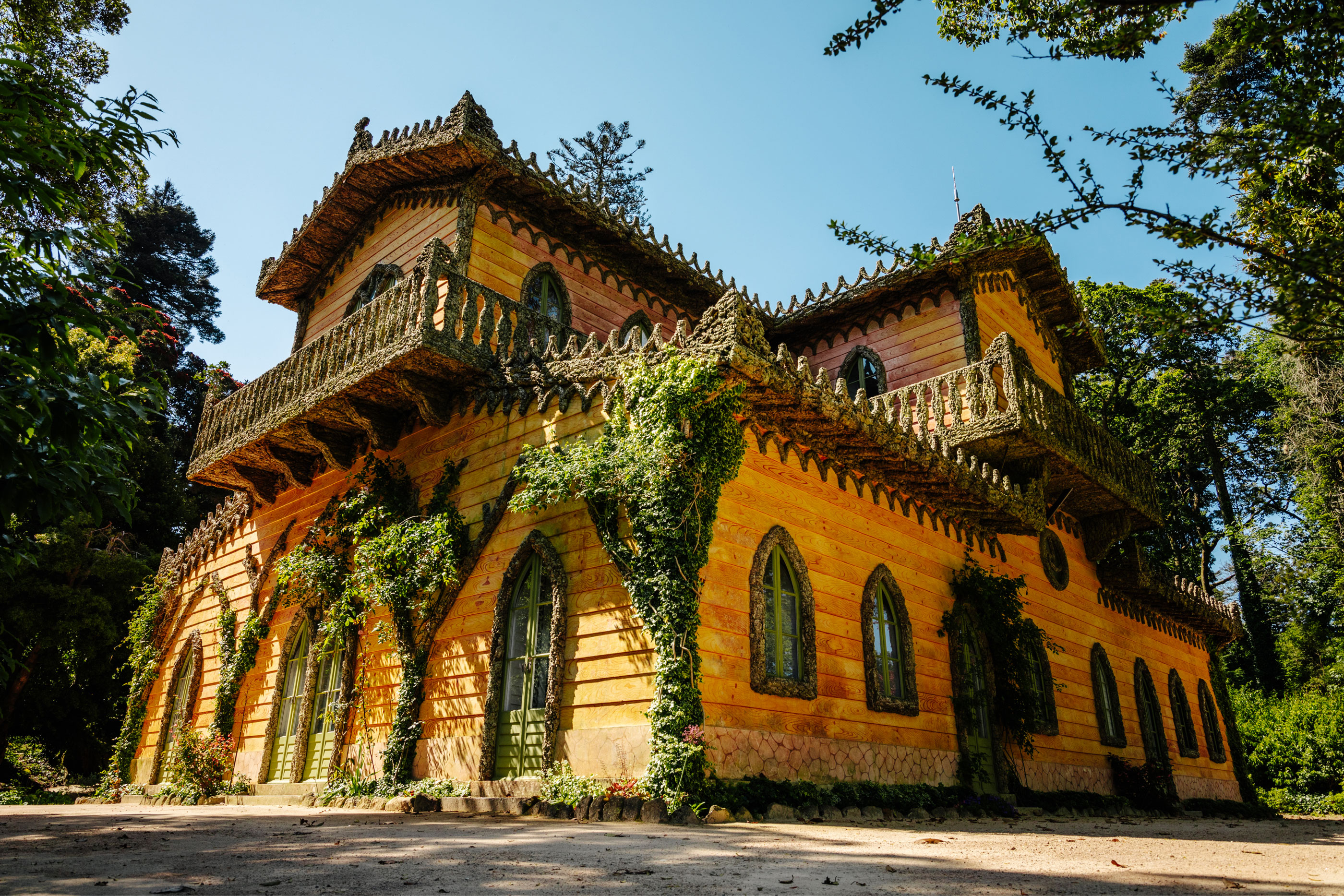 The Countess of Edla's Toilette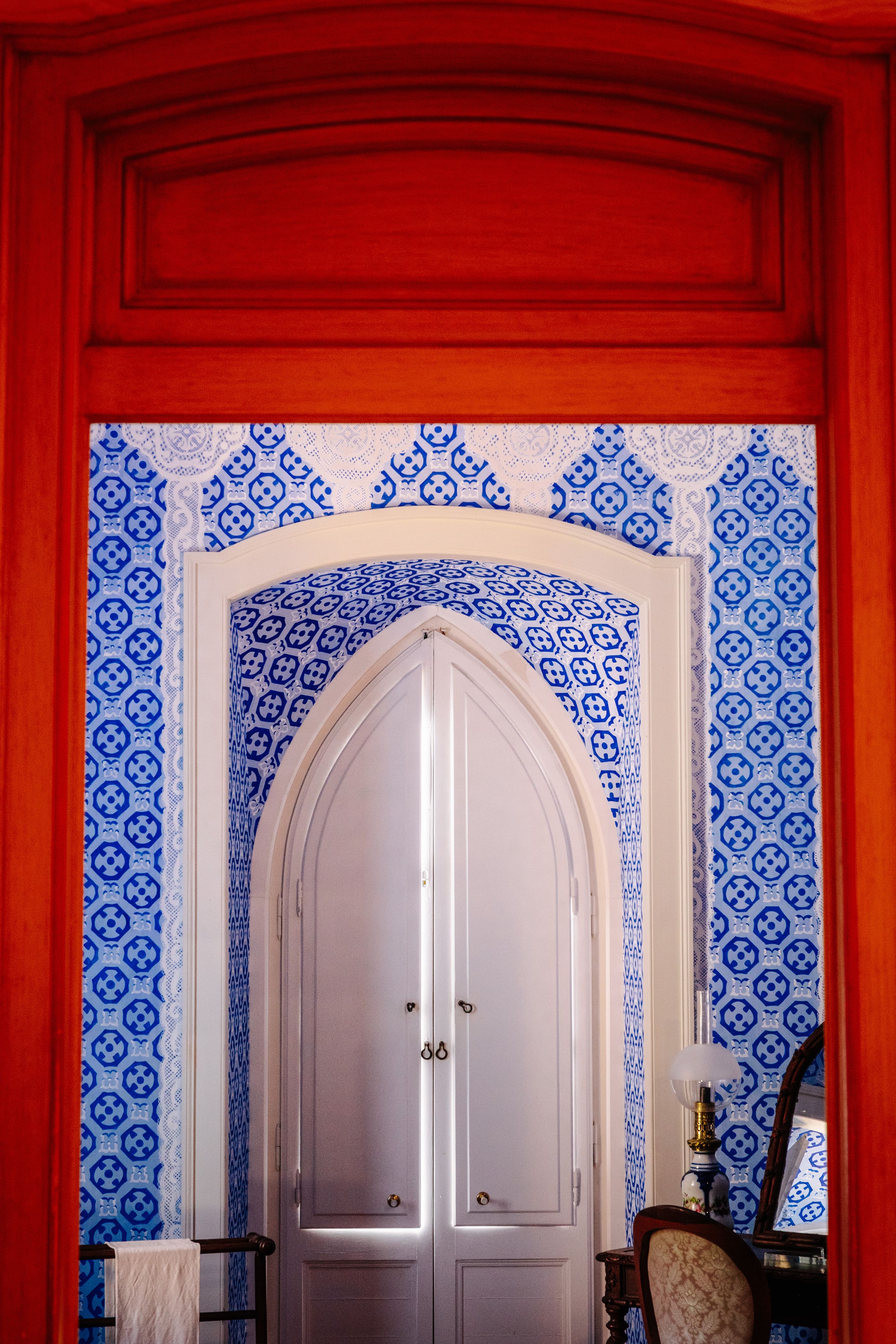 Symmetrically opposite to the King's Toilette, there is the room for the exchange of clothing and hairdressing of the Countess of Edla. On the walls, there is a picture with a blue background and imitation Swiss lace. This pictorial theme was a great fashion in the toilettes and boudoirs of the late 1860s, the time of this chalet's construction.