Pandemic/Changes in our services: in the operation of the Cafeterias and of some Ticket Offices (see Plan your visit). | Park of Pena: Lakes entrance temporarily closed. | Access to Monserrate: recommended via Colares, due to road interventions.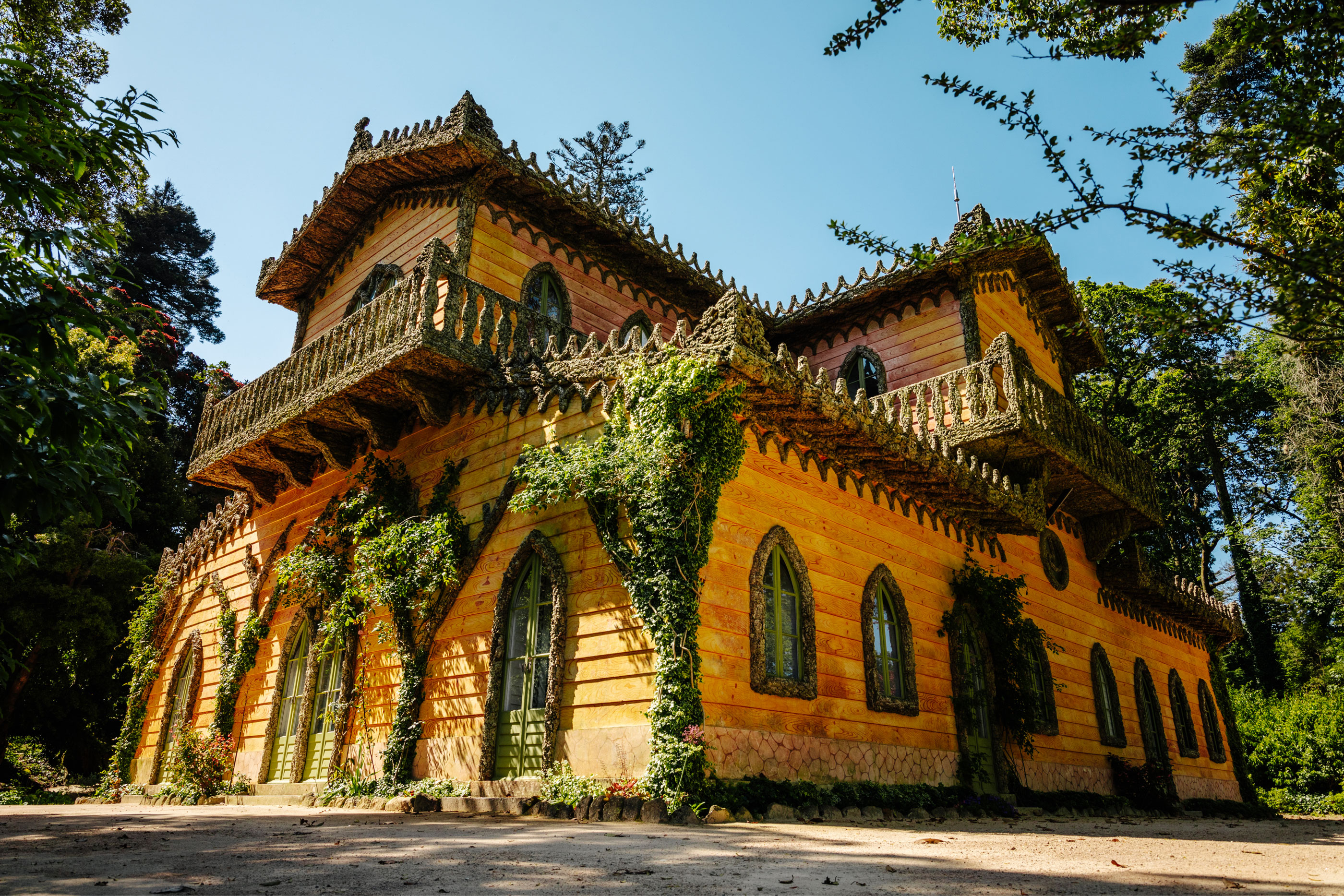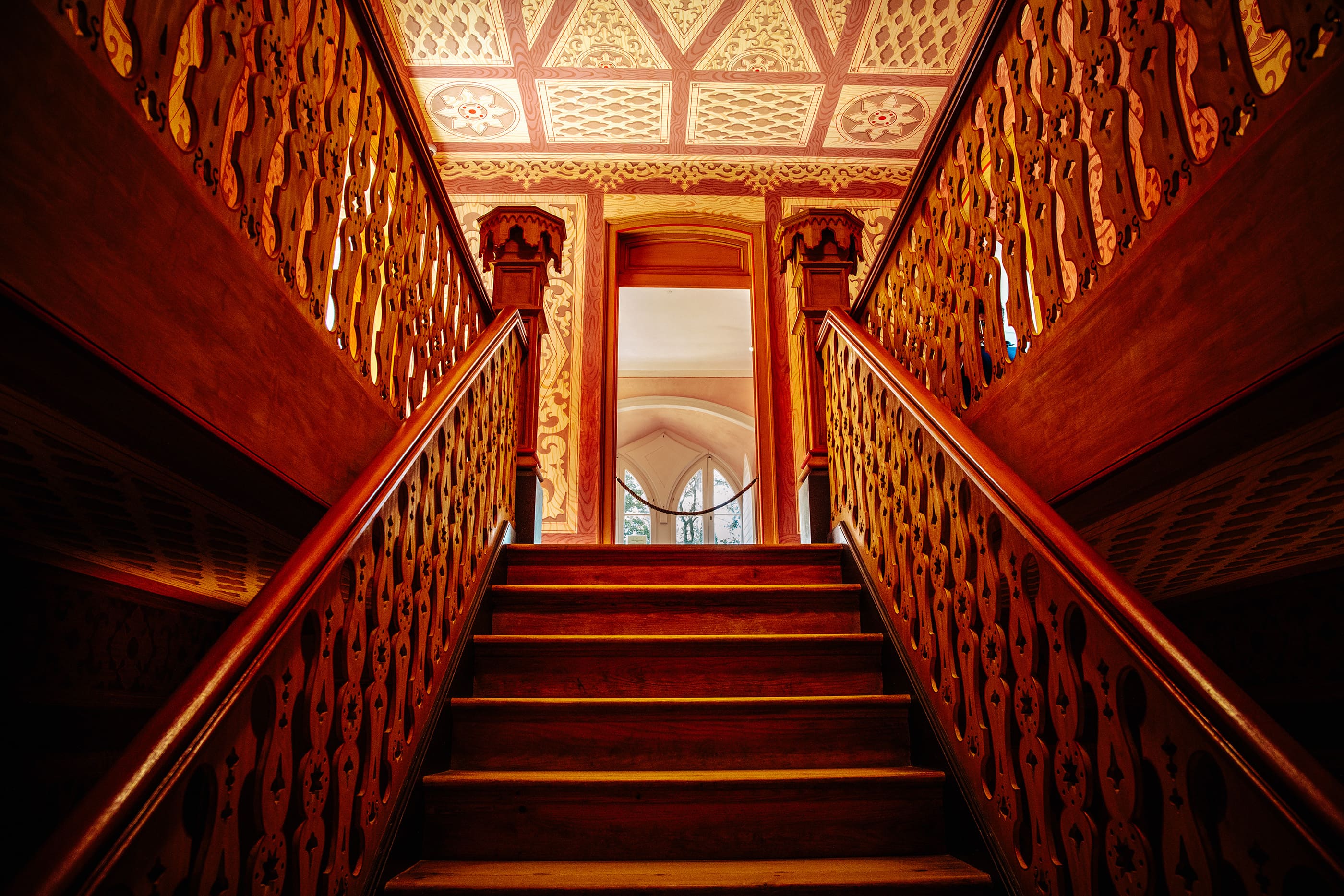 The atrium represents a means of separating the three sections that compose this residence: the service zone; the upper floor that contains the private chambers of the couple and the public area located on the other side of the glass doors that divide this space.
The mural painting, completed in 1869, provides continuity to the concept of a wooden chalet. On going up the stairway, on the landing, there is the coat of arms of Ferdinand, a sign of the importance of the entranceway to any royal chambers irrespective of the modest dimensions of the Chalet or the intended informality of this environment.