Pandemic/Changes in our services: in the operation of the Cafeterias and of some Ticket Offices (see Plan your visit). | Park of Pena: Lakes entrance temporarily closed. | Access to Monserrate: recommended via Colares, due to road interventions.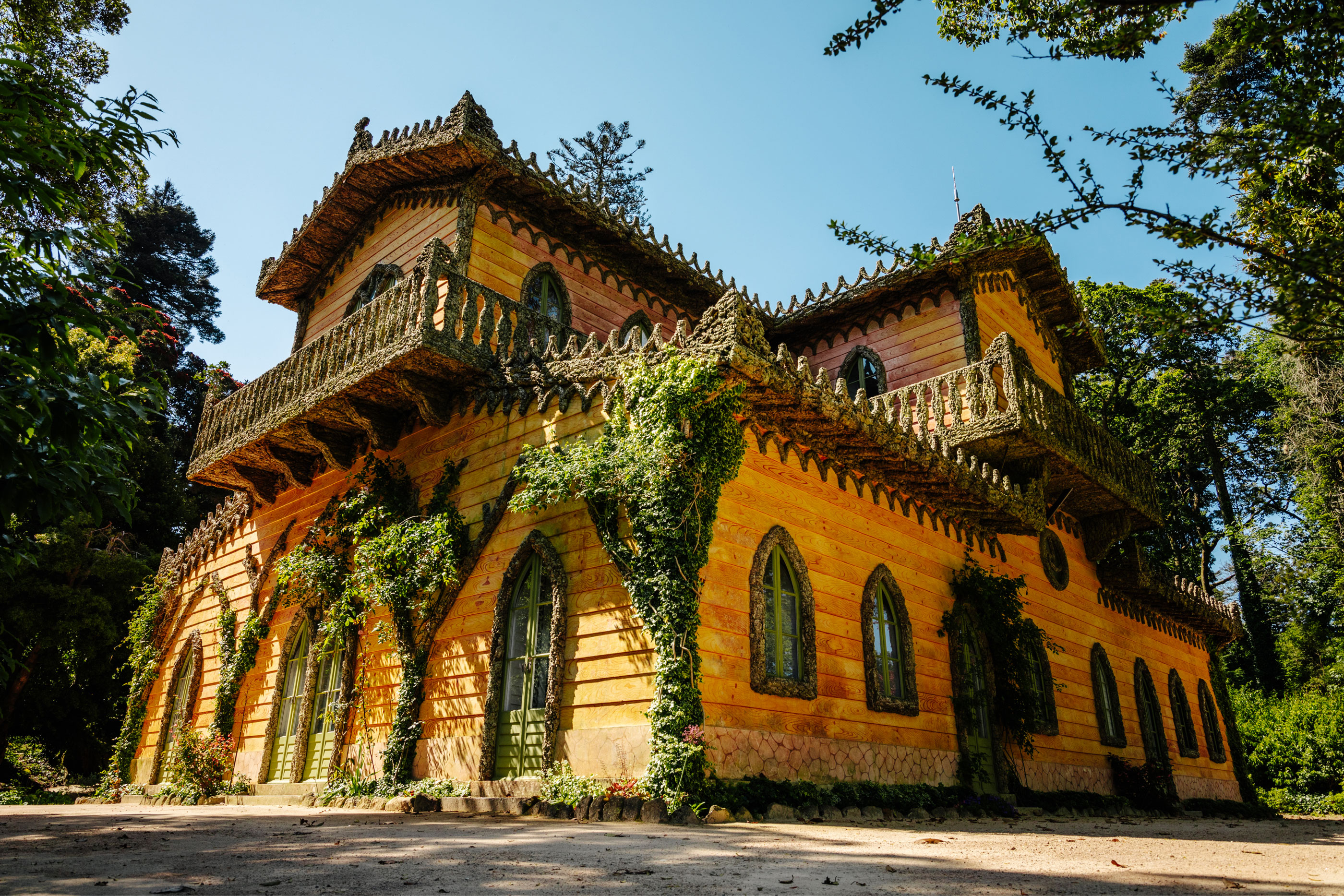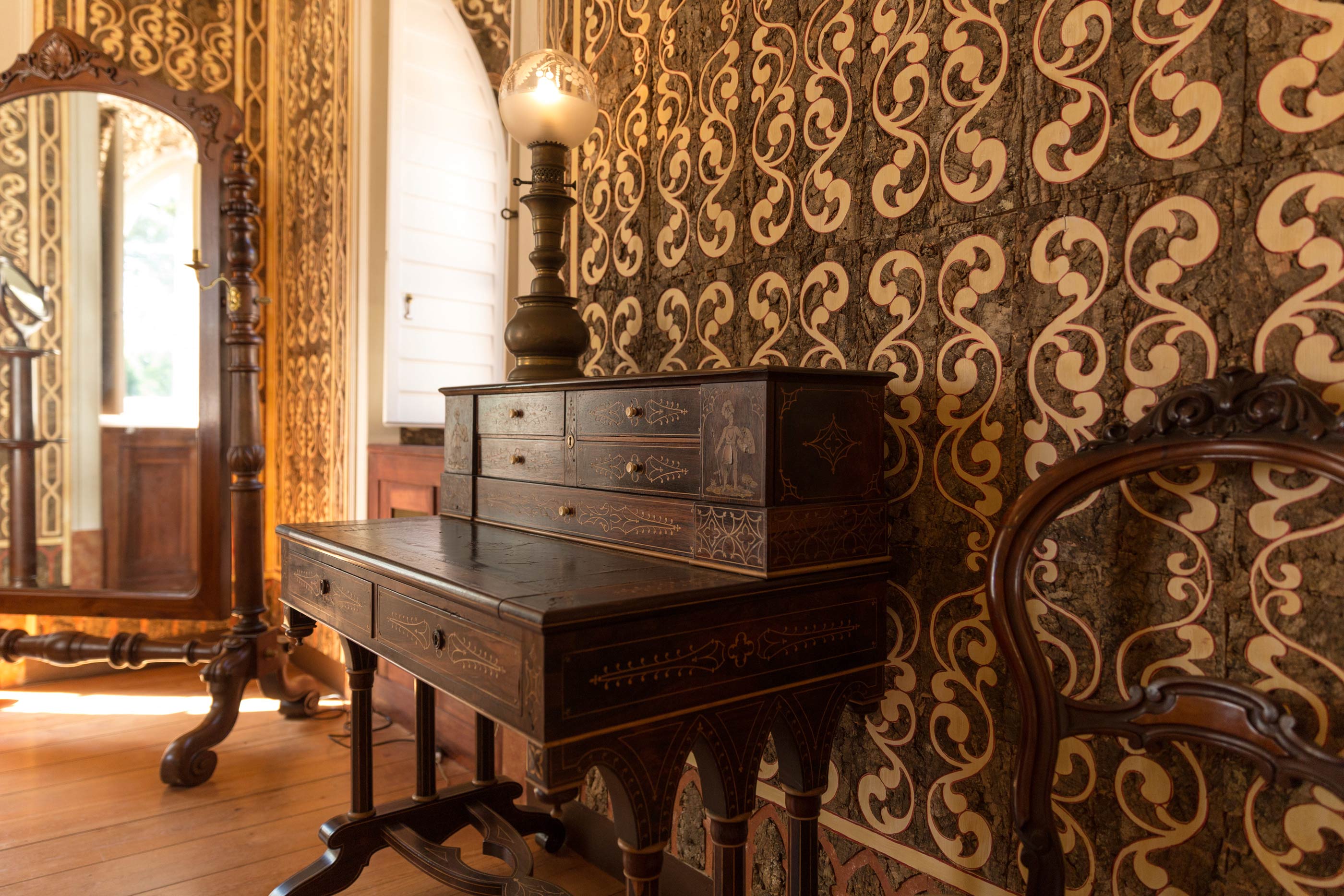 Picnics and dining outdoors were one of the most common forms of entertainment during the days spent in Pena even while not always made possible due to the cooler climate of the hills. On such days, meals were served in this room maintaining the spirit of those taken outdoors in a natural environment.
This effect was conjured by the finishing in rough cork, inspired by the Capuchos Convent, which was in that period always referred to as the Convent or Cork.