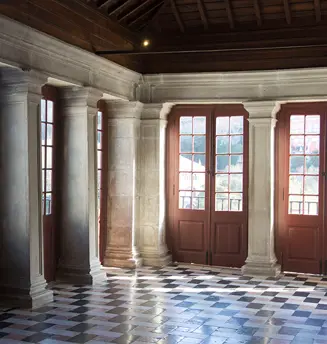 This hall connects two royal palaces. To the left, the palace built in the reign of King João I (early 15th century); to the right, the palace from the reign of King Manuel I (early 16th century).
Until the 16th century, this was a terrace – an uncovered area through which the palace could be entered.
Discover the objects on display in this room.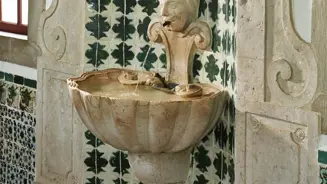 Fountain
The water spouting from this fountain comes directly from the hills in the current Park of Pena. To get here, it flows along an intricate network of pipes originally built as long ago as the Palace itself. When it reaches the Palace, the water is channelled to a central reservoir from where it is piped to various rooms and patios. The excess was once charitably given to other Sintra inhabitants