PANDEMIC /// Changes in the operation of some Cafeterias and Ticket Offices (see Plan your visit) / Lakes entrance to the Park of Pena temporarely closed *** 06 february: "Fim da Europa Race" > check traffic interruptions on Plan your visit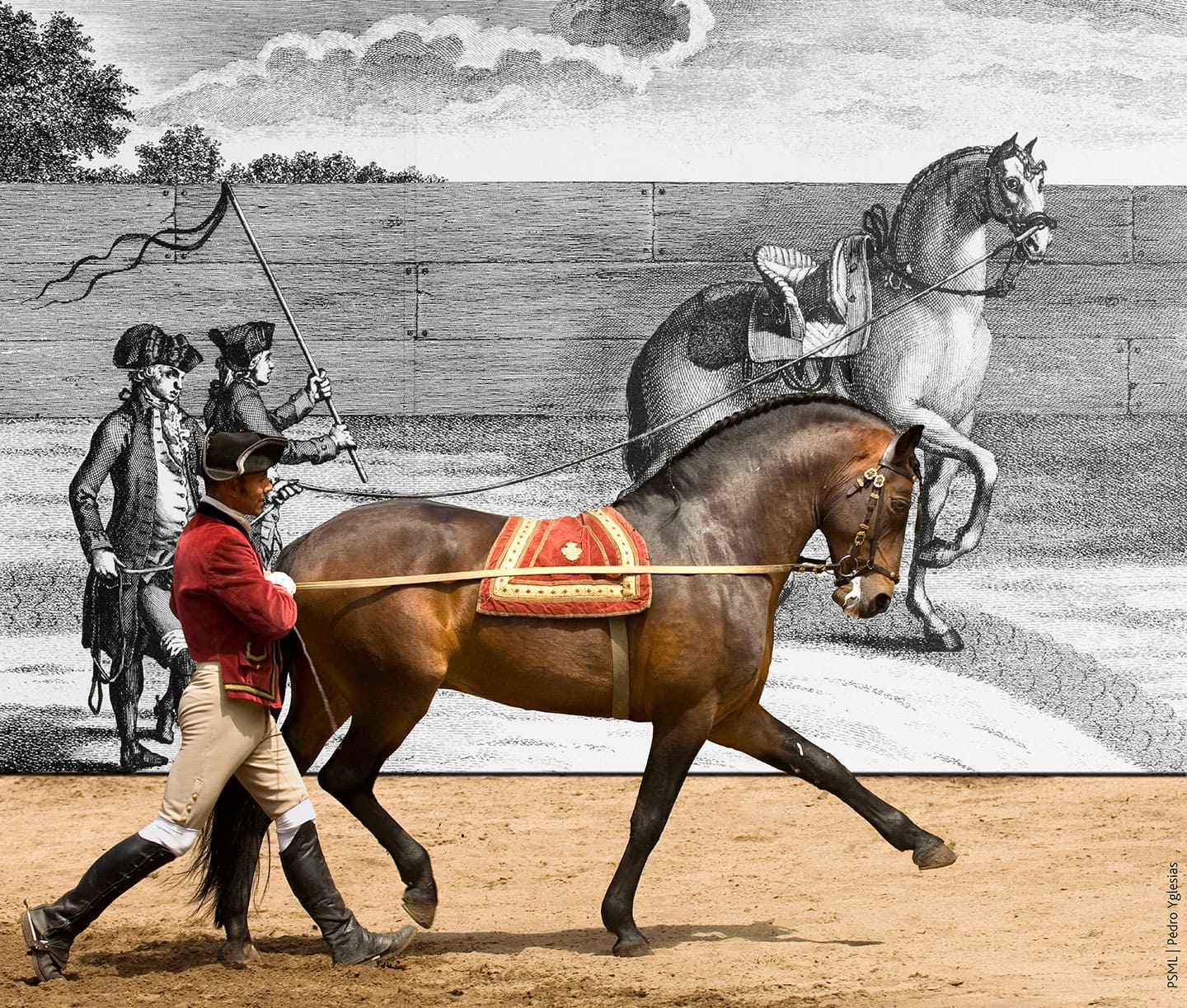 The Portuguese School of Equestrian Art regularly holds shows and training sessions at the Henrique Calado Riding Ring (on Calçada da Ajuda, in Belém) which are open to the public.
 A visit to the Henrique Calado Riding Ring is an opportunity to travel through Portuguese history and see the traditions that live on in the beauty of the Lusitano horses from the Alter stud farm, used in this art since the 18th century, with classical equitation exercises as well as Baroque exercises and Court Games (tournaments practised between the 16th and 19th centuries, on festive occasions), as well as in the costumes and harnesses that, whether for work (Daily Training) or galas (Weekly Presentations and Gala Shows), are the same as those used in the early days of Portuguese Equestrian Art.
 One hour before the start of each event, you can also visit Nora Patio (on Calçada da Ajuda), where you will be able to see how the handlers take care of the Lusitano horses from the Alter Real stud farm, and watch the warm-up exercises.
Equestrian Art
Find out more activities