This Christmas be part of History - Family Experience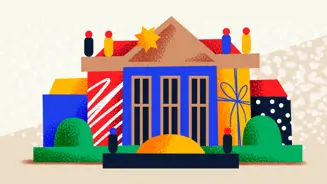 Christmas is synonymous with communion. So, how about offering a gift for the whole family?
This voucher includes the possibility of participating in a game-visit for children and adults: as a family, you can search for the 'hidden' King's Treasure in the National Palace of Sintra, discover the National Palace of Queluz with the help of the Princess's Diary or start an Adventure in the Palace of Pena.
Purchase and validity of vouchers
The purchase of this voucher is made exclusively online, until January 15th, and it is valid for one year.