Experience Nature as a family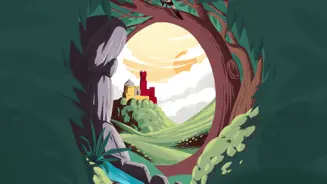 Have a family-sized Easter!

Easter is synonymous with Spring and the renewal of nature and there is nothing like celebrating the arrival of the season in the Parks and Monuments of Sintra. This experience promises fun family moments in the open air, which add to the freshness of nature the discovery of the natural charms of the mountain and its heritage, with four activities to choose from:
Pedipaper in the Park of Monserrate (Park and Palace of Monserrate)
Explore the Farmhouse with Donkey and Hen (Farmyard of Monserrate)
Pedipaper in the Park of Pena (Park of Pena)
Conquering the Castle (Moorish Castle)
Purchase and validity
The purchase of this experience is exclusively online, until April 17th, and it is valid for one year.
SPECIAL EASTER OFFER
Discover other experiences that offer you an Easter out of the shell