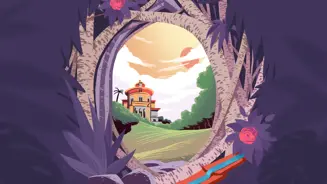 This Easter, swap the chocolate bunny for fun!
Enjoy the arrival of spring with an unforgettable experience for the whole family, taking advantage of the outdoors and the magic of Sintra. This experience includes a fun pedipaper, which leads to the discovery of the nooks and corners of the Park of Monserrate, followed by a family picnic.
Purchase and validity
The purchase of this experience is exclusively online, until April 17th, and it is valid for one year.
SPECIAL EASTER OFFER
Discover other experiences that offer you an Easter out of the shell