Changes to our services due to the pandemic: see Opening Times, Cafeterias and Stores (within Plan your visit) | 15 May 2021: Convent of the Capuchos closed on its regular opening times; traffic interruptions in Sintra due to the "Rali das Camélias" (see How to get there, within Plan your visit)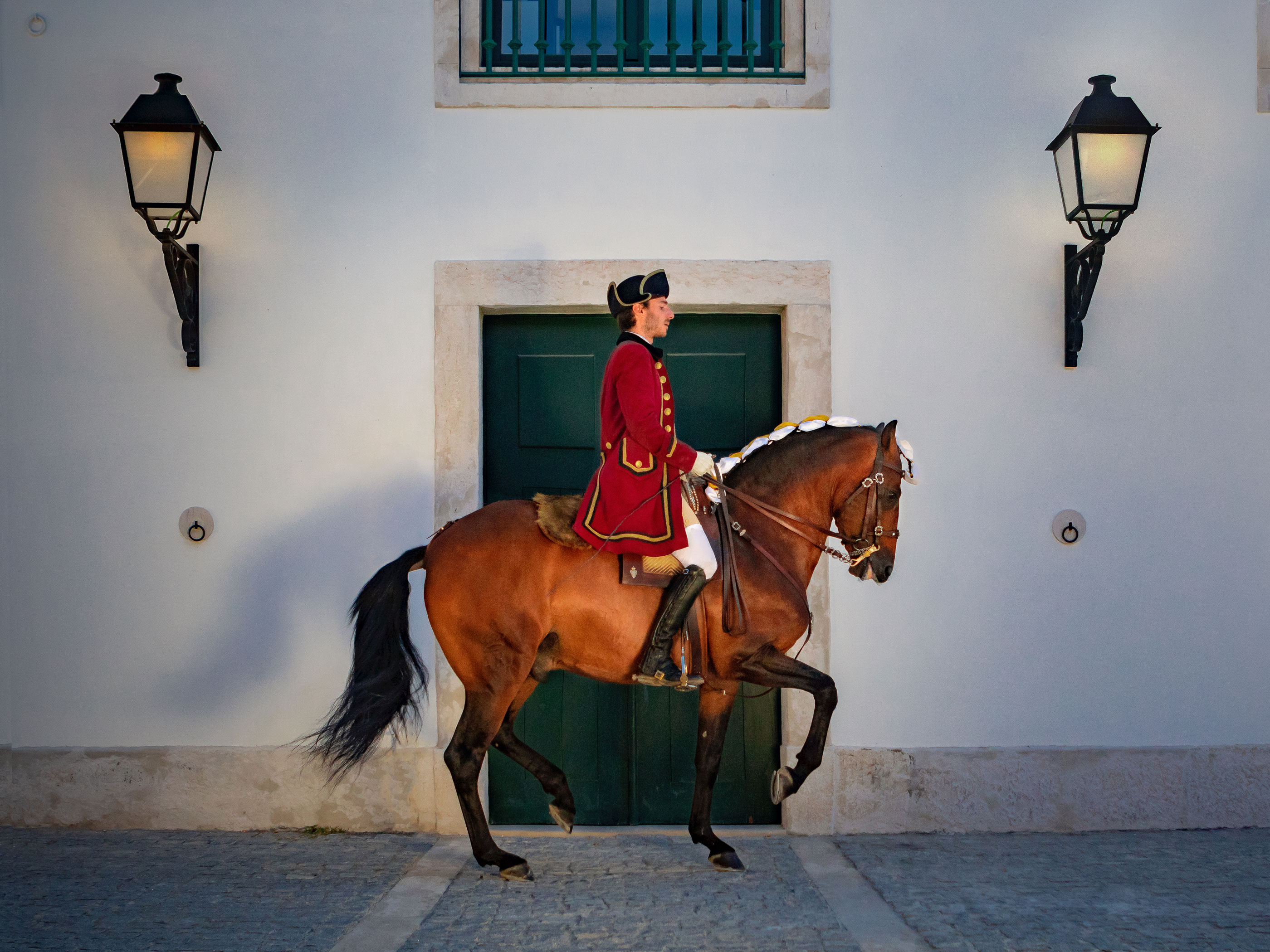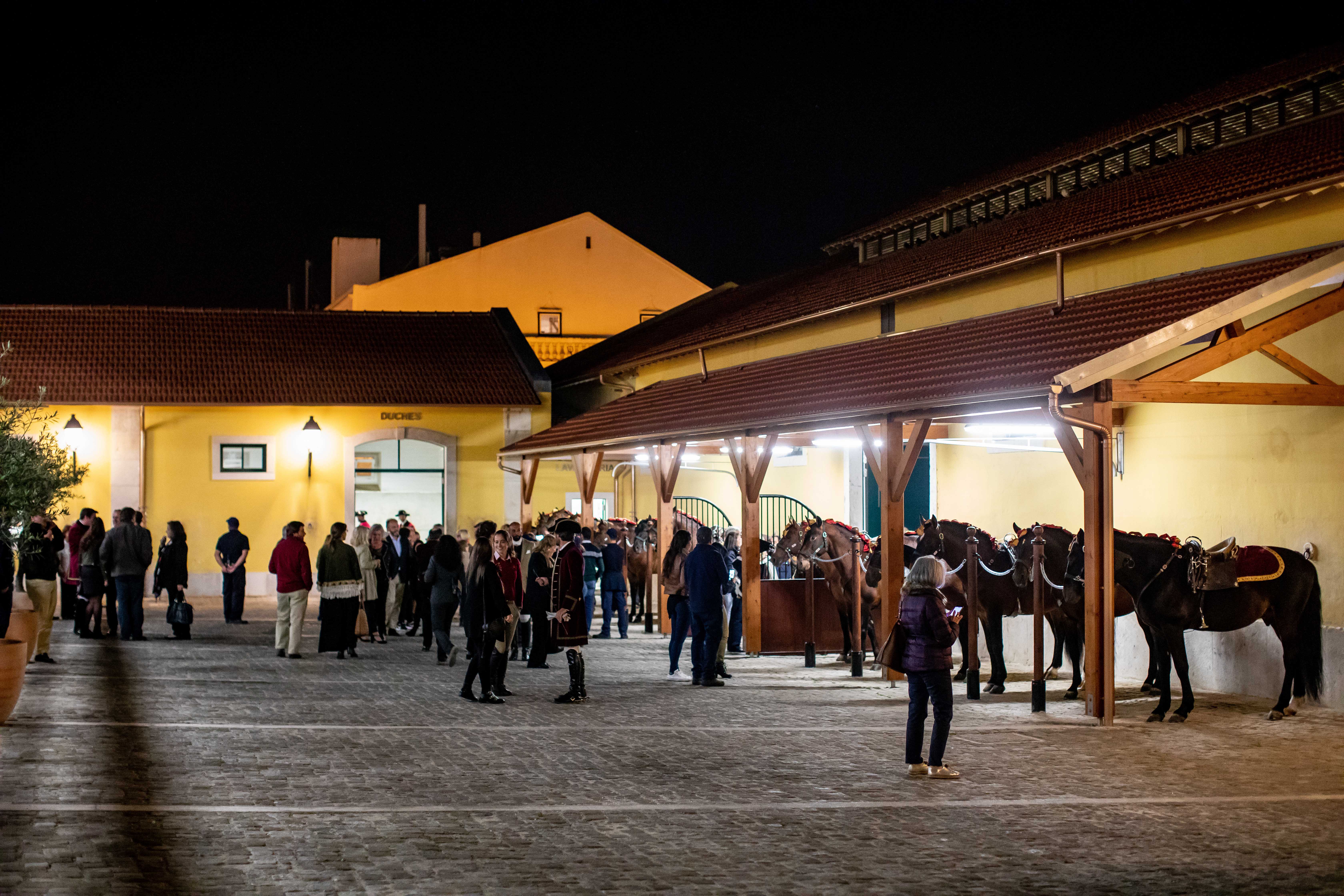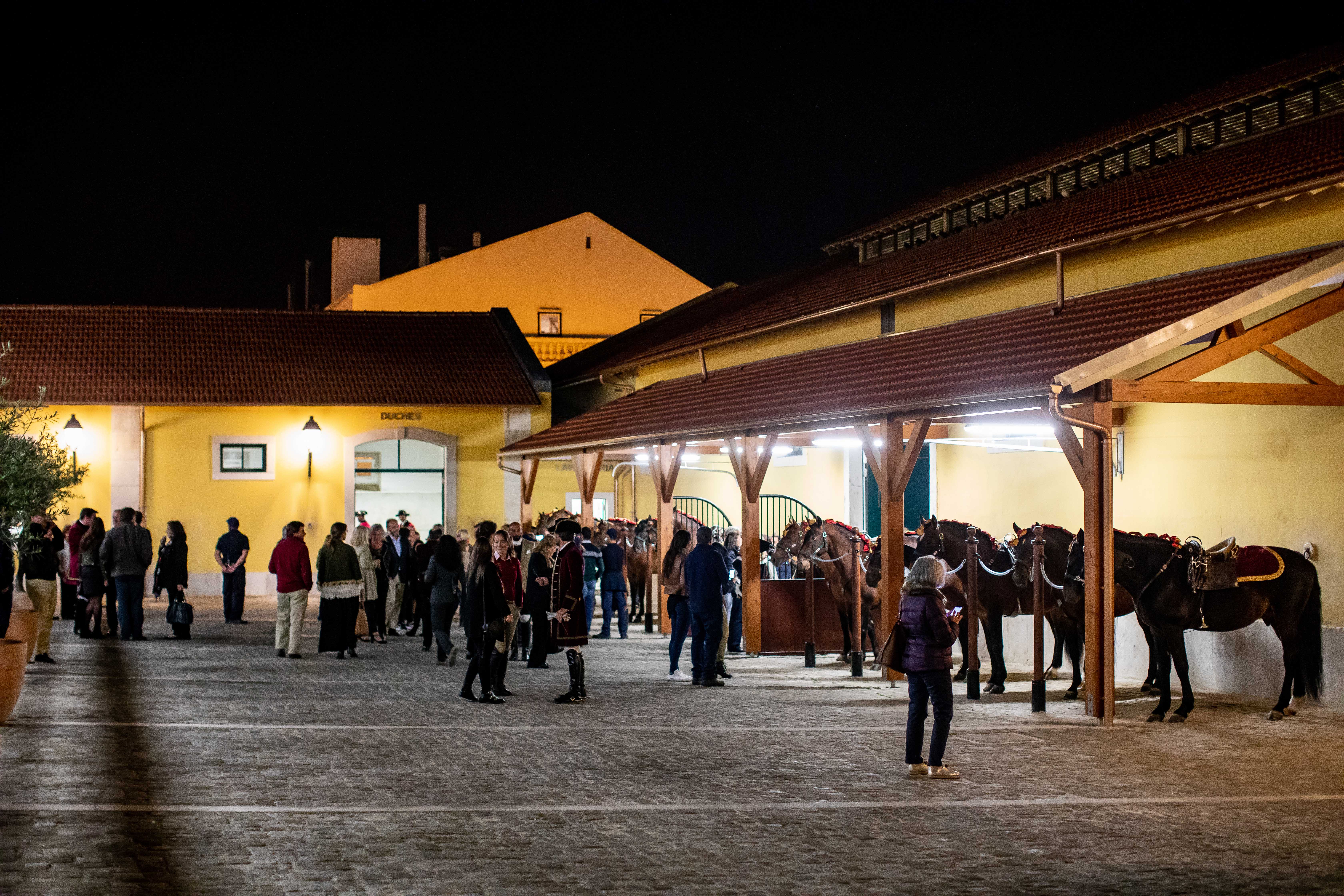 In the restored stable in the Nora Patio, visitors may observe all of the care provided by the handlers to the Coudelaria de Alter Real Lusitano horses and, in the outdoor riding ring, accompany the warm-up and stretching exercises carried out with their riders. Respecting the pace, the health and physical needs of each horse, this ensures their appropriate level of instruction and preparation for the high levels on display in the Portuguese School of Equestrian Art Galas and Performances.
Visits to the Nora Patio include the interpretative room – that features different facets to the School's historical background, a chronology of its leading events, riding equipment, a video about the Portuguese School of Equestrian Art and a virtual reality experience (currently unavailable due to reasons of public health) –, as well as horseshoe workshop and the new harness room.