Palace of Pena: interior visit by time slots only; verify the entrance date and time on your ticket; there is no delay tolerance.
Annual tourism professional card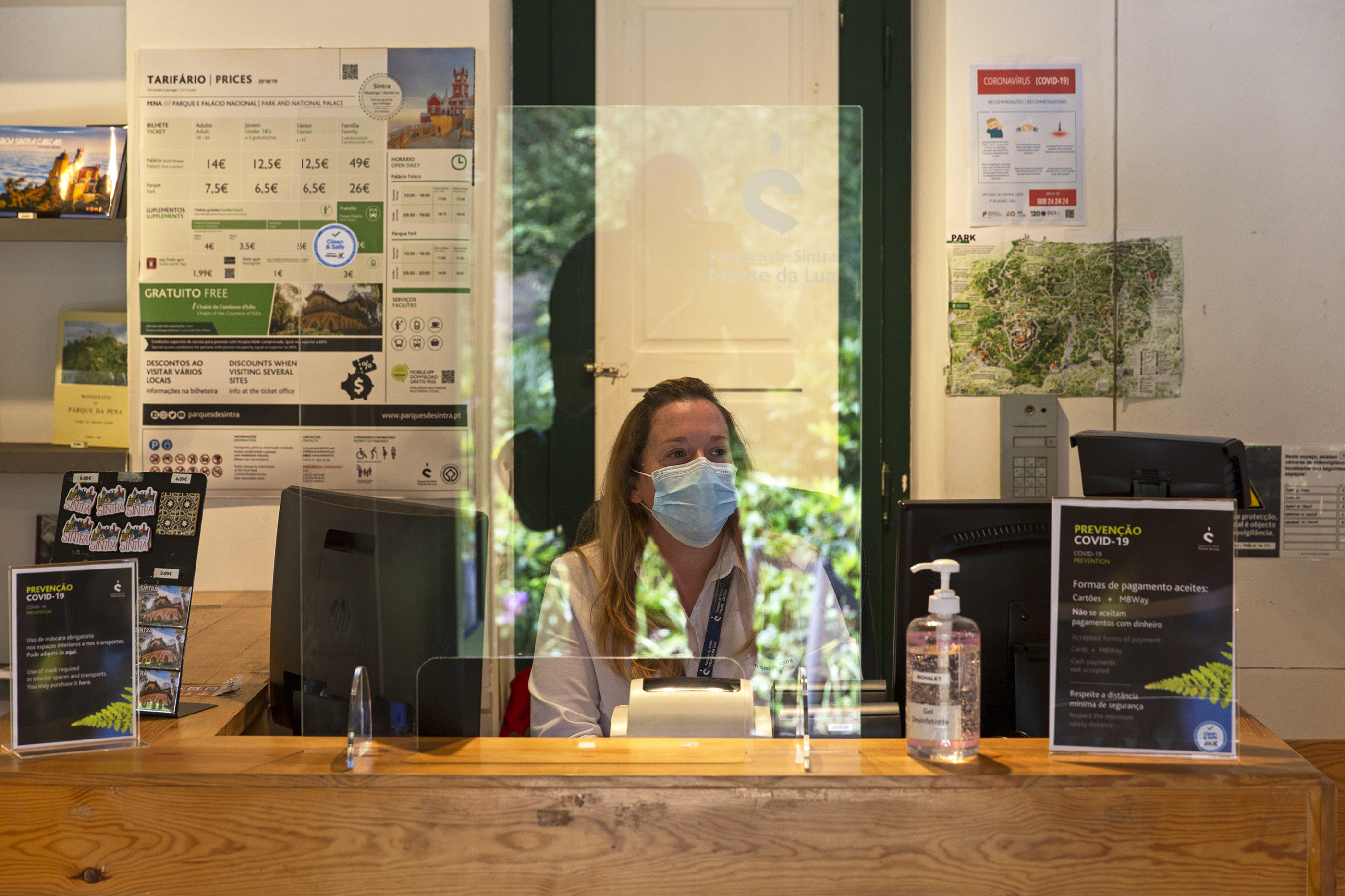 REQUESTING
The Annual Tourism Professional Card may be requested via email sent to [email protected]
The request for issuing an annual tourism professional card is to be accompanied by the following documentation:
• Document demonstrating registration with RNAAT. Should the cardholder not feature on this register, then the respective company needs to provide a declaration stating that the card is being issued to a member of staff in its service (this declaration needs to include the complete name and civil identification number of the aforementioned employee).
OR
• Document demonstrating registration with any of the European entities recognised by the European Federation of Tourist Guide Associations (FEG).
OR
• Tourism certificate of technical training (level IV or higher).
NB: The Parques de Sintra ticket offices do not issue annual tourism professional cards without the presentation of the respective email providing prior confirmation.
COLLECTION
Annual cards may only be picked up at the National Palace of Queluz ticket office, on presentation of:
• the confirmation email issued by the Parques de Sintra services;
• and an appropriate identification documents by the annual cardholder.
TERMS AND CONDITIONS OF UTILISATION
• The Annual Tourism Professional Card remains valid for a period of twelve months following its issuing.
• The Annual Tourism Professional Card is issued on a personal and non-transferrable basis.
• You may be requested to present your Citizen Card in order to verify the annual cardholder details.
• Parques de Sintra reserves the right to withdraw professional cards on the grounds of undue usage or document illegibility.