Event Venues | The Moorish Castle
Isolated on the top, in one of the peaks of the Sintra Hills, the Moorish Castle is a fortification that was founded during the muslim occupation of the Iberian Peninsula, probably in the 10th century.
Its famous walls snake across the hills with their granite blocks interlinking boulders and cliffs.Its wall walk provides stunningly unique views out over the town, the Palace of Pena and, further in the distance, the greens of these hills contrast with the blues of the Atlantic Ocean.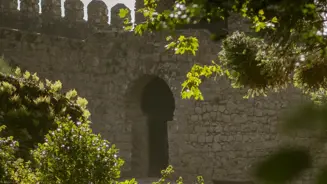 Castle Wall and Arms Square
The Arms Square is the largest area of the castle, which allowed the concentration of the military garrison. King Ferdinand II transformed it into a place of rest and contemplation, of Moorish invocation.
Capacity: 80 pax sitting | 100 pax standing
Accessibility: Accessible to people with mobility restrictions, although with steep slopes in some sections of the path
Characteristics: Medieval castle with a view over the National Palace of Sinta, the historic center, Lisbon and the natural surroundings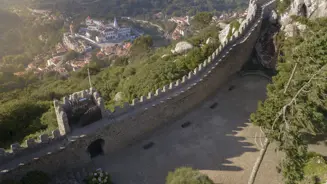 Guardhouse
The Guardhouse is the end point of the pedestrian routes from São Pedro and Santa Maria. Its terrace provides unforgettable sunsets.
Capacity: 25 pax sitting | 30 pax standing
Accessibility: Access through staircases
Characteristics: Priviledged view over the romantic nooks and corners of Sintra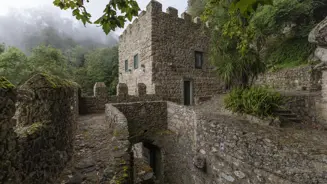 Would you like to know more about this venue? Contact us:
Event Venues
Discover other available venues