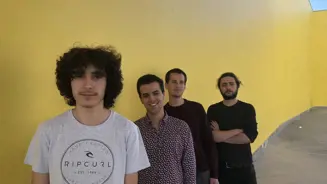 New
Tomás Marques is one of the most promising saxophonists of the new generation. Winner of the Young Musicians Award in 2019, his quartet has been on a journey worthy of the utmost attention. Composed of four extremely talented musicians (Samuel Gapp on piano, Rodrigo Correia on bass and drummer Diogo Alexandre), all with remarkable individual careers, the group offers fresh, original and challenging music, with a profound knowledge of various styles within the recent jazz trends.
PEDRO MOREIRA | CLAVE NA MÃO
Program
Portal
Maiores
Nuvens no fundo do mar
Sombra
Yretsym
Raiz
All themes are by Tomás Marques.
About the program
Tomás Marques Quartet is a band formed by its saxophonist and namesake. Tomás brought together a group of friends, all students at the Escola Superior de Música de Lisboa, to create a new quartet for the Young Musicians Award. With Tomás Marques on saxophone, Samuel Gapp on piano, Rodrigo Correia on double bass and Diogo Alexandre on drums, they have played with the biggest names in Portuguese jazz, firmly cementing themselves as new names in Portugal's jazz scene.
Based on a modern jazz full of influences, they play compositions created by the saxophonist.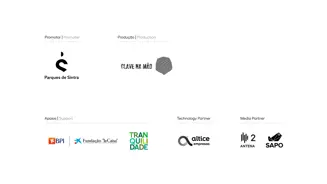 Monserrate Tea House
Open on concert days, from 6.30 pm to 8.30 pm.
Jazz at Monserrate
More concerts within this cycle