Places to Visit
Gardens of the National Palace of Queluz Park and National Palace of Pena
15 minutes away from Lisbon, the Gardens of the National Palace of Queluz are the easiest destination for those coming from that direction. After visiting this eighteenth century garden, we suggest a visit to the Park of Pena, the large park of around 85 hectares surrounding the National Palace of Pena. This route takes place exclusively in the fresh air, and so is a naturally safe route that allows for social distancing to be observed without restricting the visit.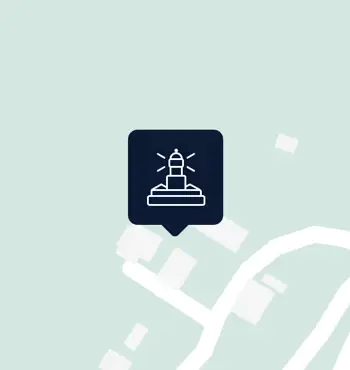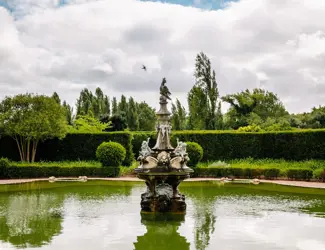 Gardens of Queluz
The Gardens of Queluz were the setting for great open-air festivities of the Portuguese court and include various points of interest such as the Grand Cascade, the Botanical Garden, the Tiled Canal and the Upper Gardens, among others. The Royal Family lived in Queluz until their departure for Brazil, at the time of the French invasions, and it was here that Pedro IV (I of Brazil) died, in the same room in which he had been born 35 years earlier.
Ver Detalhe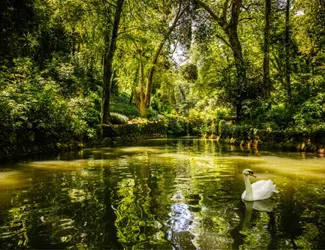 Park of Pena
Later, we continue to Sintra and the less explored side of Pena, along paths designed to make us feel as though we are on a journey through the Romantic imagination of the 19th century, without the pressure of crowds and with the freedom to choose from dozens of possible routes. The Lakes gateway avoids the bustle of the main entrance to Pena, with the Palace acting as our compass. The vast network of tracks allows several groups to walk these routes simultaneously without crossing paths. We will be able to see why the Park was as crucial as the Palace itself in Ferdinand II's vision of the complex. One is not complete without the other.
Ver Detalhe