Chalet of the Countess of Edla
On Arrival
The aforementioned wheelchair traction devices are available following due reservation. Should the equipment not be pre-reserved, the visitor is subject to its respective availability.
There is a manual wheelchair available from the Chalet ticket office subject to reservation. The ticket office area is accessible upon the coloction of a ramp. There are accessible toilets near the ticket office.
The Garden of the Countess of Edla features various points for resting and contemplating.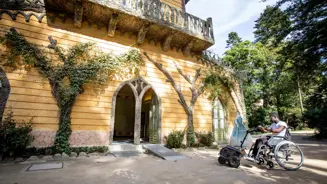 Chalet of the Countess of Edla
The ground floor is accessible via a ramp with a disabled friendly WC inside. Guided tours may be requested with any special visitor needs indicated on making the respective reservations.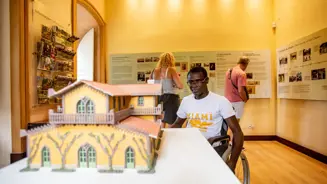 The second floor is not accessible to persons with mobility restrictions.