01/07/2022: Portuguese School of Equestrian Art closed. See "Plan your visit/Opening times and prices"/// Palace of Pena: interior visit by time slots only; verify the entrance date and time on your ticket; there is no delay tolerance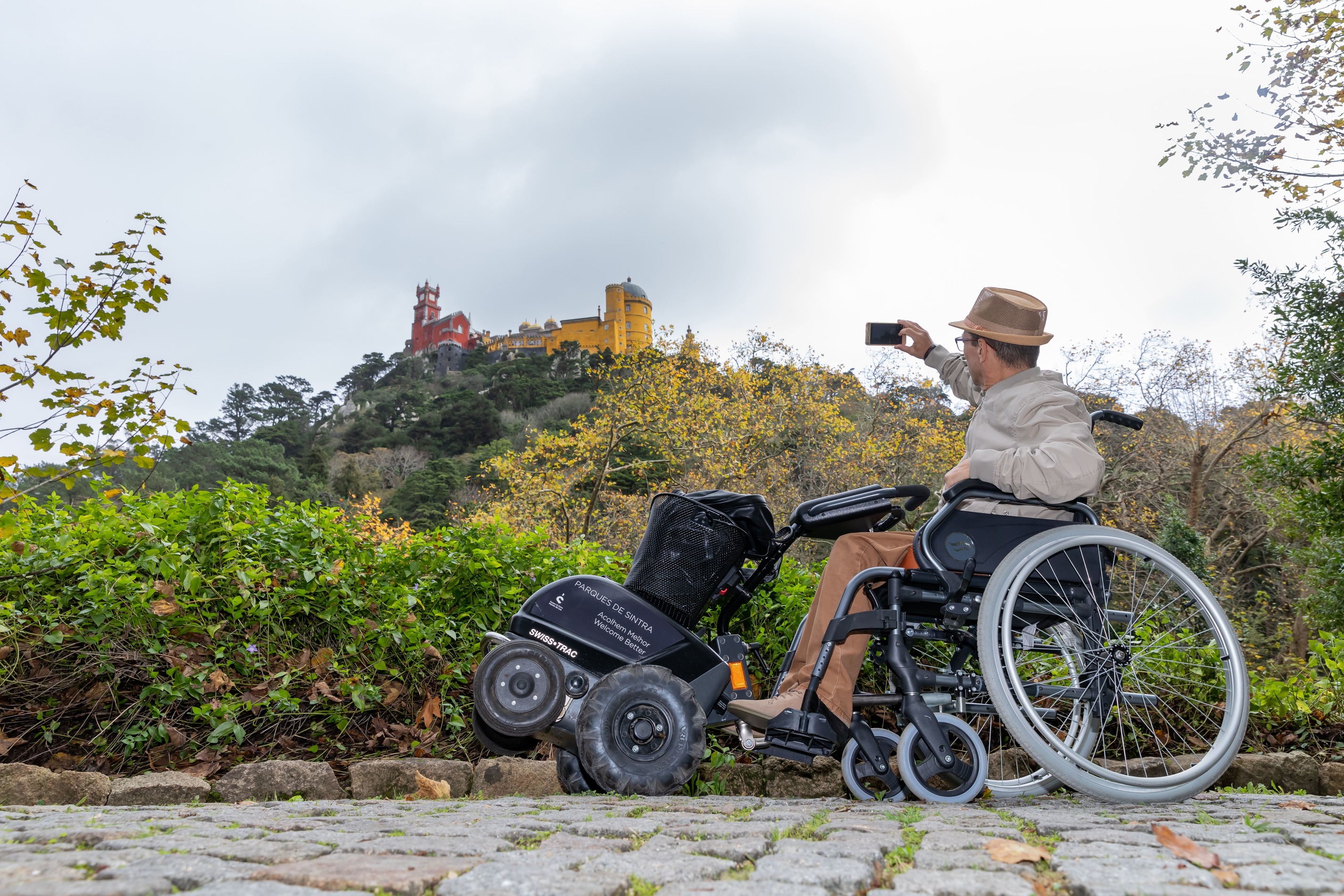 With the aim of making the heritage under its management accessible to all, Parques de Sintra provides cultural experiences for everyone, regardless of their capabilities, by organising continuous and monthly programmes, which allow for exploration of the diverse parks and monuments. These visits, developed in the context of the 'Parques de Sintra – Welcome Better' project, have been adapted to respond to the diversity of visitors, including those with special needs.
Specially formulated in accordance with the characteristics of various audiences, but open to all interested, these programmes have the aim of awakening relational attitudes to culture, allowing for the interpretation of cultural and botanical values through the senses or with interpretation in Portuguese Sign Language and International Sign. On request, we can also provide adapted visits at other cultural sights.
Accessible Tours
Find out more abou accessible tours